SHADOW OF THE TOMB RAIDER - ULTIMATE EDITION [XBOX ONE]
Experience Lara Croft's defining moment as she becomes the Tomb Raider.
In Shadow of the Tomb Raider, Lara must master a deadly jungle, overcome terrifying tombs, and persevere through her darkest hour. As she races to save the world from a Mayan apocalypse, Lara will ultimately be forged into the Tomb Raider she is destined to be.
The Shadow of the Tomb Raider Ultimate Edition is the most comprehensive version of the game, and includes the following:
Shadow of the Tomb Raider Croft Edition: 
This includes the standard game, along with the in-game content and items listed below:
Season Pass, featuring 7 Challenge Tombs, each with new narrative side missions. The Season Pass also delivers 7 Weapons, 7 Outfits, and 7 Skills.
3 additional Weapons and Outfits
Original Game Soundtrack
Lara Croft "Terrifying Tombs" Statue
: A highly detailed replica of Lara, in which she readies her trusty machete and prepares to enter a deadly tomb.
Replica Flashlight
: Bring Lara's Flashlight on any adventure you embark upon.
Climbing Axe Bottle Opener:
Lara's Climbing Axe is a multi-purpose tool, which also functions as a bottle opener.
48 Hour Early Access:
When pre-ordering, you will obtain 48 hour early access to the full Shadow of the Tomb Raider game.
The Shadow of the Tomb Raider Ultimate Edition will be a very limited production, be sure to secure yours today!
Release Date: 
​September 14, 2018​​​
IMPORTANT:
Products with a broken seal/sticker may not be returned unless there is a defect with the product.

Please note that you use the shipment services at your own risk. Signature Confirmation is highly recommended. Square Enix Online Store is not responsible for lost or stolen packages.

On or near release date delivery. While we try our best to schedule delivery to arrive on the release date, actual delivery date may vary depending on your location and method of shipping.

Orders received after August 30th, 2018 11:59pm PST will arrive after the Release Day.

Consumers are limited to 1 Ultimate Collector's Edition per account.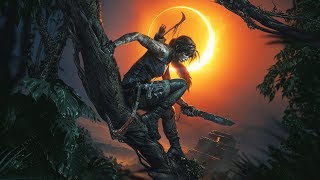 Survive and Thrive In the Deadliest Place on Earth: Master an unforgiving jungle setting in order to survive. Explore underwater environments filled with crevasses and deep tunnel systems.
Become One With the Jungle: Outgunned and outnumbered, Lara must use the jungle to her advantage. Strike suddenly and disappear like a jaguar, use mud as camouflage, and instill fear in enemies to sow chaos.
Discover Dark and Brutal Tombs: Tombs are more terrifying than ever before, requiring advanced traversal techniques to reach them, and once inside they are filled with deadly puzzles.
Uncover Living History: Discover a hidden city and explore the biggest hub space ever found in a Tomb Raider game.