FINAL FANTASY® XIV ONLINE COMPLETE EDITION [PC]
Take part in an epic and ever-changing FINAL FANTASY as you adventure and explore with friends from around the world. The complete edition is perfect for newcomers as it includes the award-winning FINAL FANTASY XIV: A Realm Reborn and the Heavensward and Stormblood expansion packs! Join others from around the world and start your own FINAL FANTASY adventure today!
Please note: The 30-day free play period included with purchase can only be applied once to each platform on a single service account. Moreover, this 30-day free play period is not applicable to platforms on which a license has already been registered.
LOGO ILLUSTRATION: © 2010, 2014, 2016 YOSHITAKA AMANO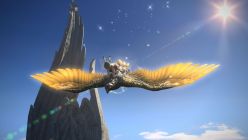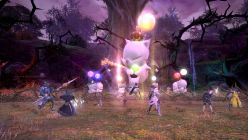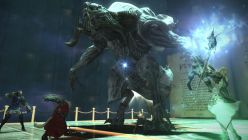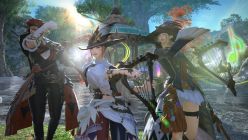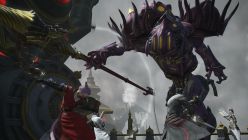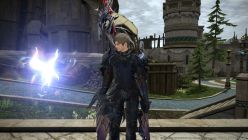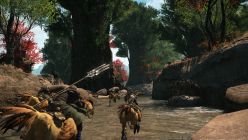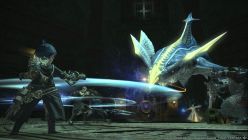 An epic FINAL FANTASY story featuring a vibrant cast of characters, hundreds of quests, and exciting locales to explore
Celebrate the history of FINAL FANTASY through familiar monsters, bosses, music, and characters
Tackle challenging dungeons and raids, or battle fellow players in unique forms of PvP
Experience all of the jobs/classes on a single character using the flexible Armoury System
Make your mark on the world by purchasing and decorating your very own estate – even build your own Airship!
Adventure with friends using cross-platform play between PC, PlayStation 4, and Mac
Notice: This product is not compatible with the Steam version of FINAL FANTASY XIV: A Realm Reborn. If you've purchased FFXIV: A Realm Reborn on Steam, then you must also purchase FFXIV: Stormblood on Steam to upgrade your existing account.

MINIMUM SYSTEM REQUIREMENTS
OS: Windows® 7 64 bit, Windows® 8.1 64 bit, Windows® 10 64 bit
CPU: Intel® Core™i5 2.4GHz or higher
Memory: 4GB or higher
Available space on hard disk/SSD: 60GB or more
Graphics Card: NVIDIA® Geforce® GTX750 or higher or AMD Radeon™ R7 260X or higher
Screen Resolution: 1280x720
Internet: Broadband Internet connection
Sound Card: DirectSound® sound card (DirectX® 9.0c or higher)
DirectX®: DirectX® 9.0c and DirectX® 11
RECOMMENDED SYSTEM REQUIREMENTS
OS: Windows® 7 64 bit, Windows® 8.1 64 bit, Windows® 10 64 bit
CPU: Intel® Core™i7 3GHz or higher
Memory: 8GB or higher
Available space on hard disk/SSD: 60GB or more
Graphics Card:NVIDIA® Geforce® GTX970 or higher or AMD Radeon™ RX 480 or higher
Screen Resolution: 1920x1080
Internet: Broadband Internet connection
Sound Card: DirectSound® sound card (DirectX® 9.0c or higher)
DirectX®: DirectX® 9.0c and DirectX® 11
Notice:
If you are using a router, please set up your ports so that the below packets can pass through. Ports that may be used: TCP: 80, 443, 54992 - 54994, 55006 - 55007, 55021 - 55040