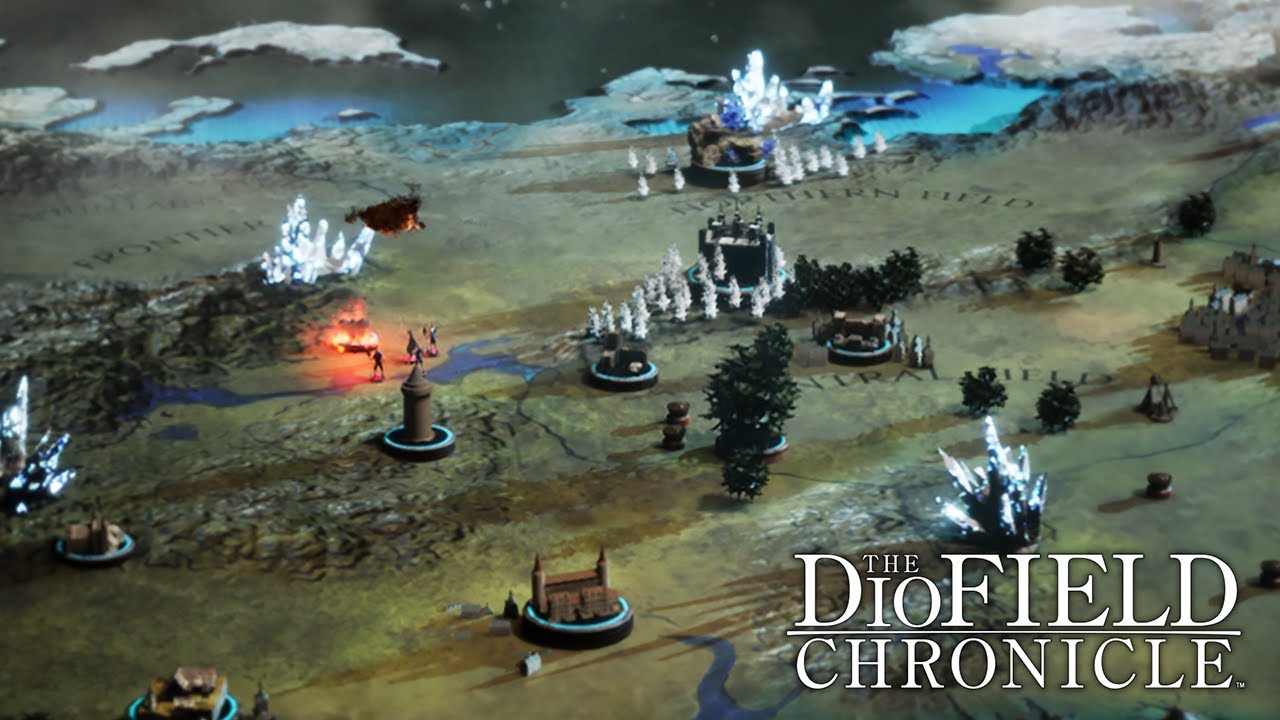 A gritty and immersive story brought to life with the latest technology. Introducing "Real Time Tactical Battle" (RTTB), a new, deeply strategic, real-time battle system. The beginnings of a new Strategy RPG, crafted by a skilled and experienced development team.
The DioField Chronicle Standard Edition Early Purchase Bonus Content
Weapon: Rhopasto Knife (Standard Edition Early Purchase Exclusive Color)

Accessory: Recruit's Bangle
Early Purchase Bonus Claim Period: Until December 31, 2022
*These items cannot be obtained while progressing through the game, but they can be received during Chapter 1 Episode 2.

A new Strategy RPG, brought to you by Square Enix
An all-new Strategy RPG that chronicles an epic tale of war and honour. Featuring a unique and beautiful world that blends fantasy, medieval and modern-day influences, and a deep yet innovative real-time battle system.

Deep, strategic, real-time tactical battles
The battles in this game are defined by real-time assessment of battlefield conditions and issuing decisive orders that take advantage of your troops strengths and weaknesses to gain advantage over your foe. Make clever use of a variety of skills, classes and equipment to complete your mission.

Realistic "diorama" style battle scenes
Richly detailed depictions of the environments of the island of DioField combined with unique "diorama" style visuals as you command your forces like a general.
Pre-order the THE DIOFIELD CHRONICLE COLLECTOR'S EDITION SET exclusively from the SQUARE ENIX STORE today!
*This is the bundle set consisting of The DioField Chronicles Standard Edition physical game and The DioField Chronicles Collector's Goods Box. Please note that the physical game will NOT be packed inside the Collector's Goods Box, but all items will ship together
.
The DioField Chronicle Collector's Edition Set [SQUARE ENIX Store Exclusive]:
The Diofield Chronicle STANDARD EDITION physical game. 
The DioField Chronicle Board Game - a competitive board game set in the world of the video game, The DioField Chronicle.
The DioField Chronicle Pin Set - a set of pins with four different coat of arms designs, each representing the Rowetale Alliance, Granvell Order, Blue Fox Mercenaries, and the Schoevian Empire.
The physical game will NOT be packed inside the Collector's Goods Box, but all items will ship together.

Release Date: September 22, 2022
On or near release date delivery
While will do our utmost best attempt to deliver the product by the release day, please be aware that the SQUARE ENIX Store does not have any control on when the shipping provider will deliver the shipment.
International Pre-order delivery by Street Date Not Guaranteed
We do our absolute best to ship pre-orders so they arrive by the official street date (date listed on the product details page), but international orders cannot be guaranteed. Shipments could take up to 5 weeks to arrive depending on courier, location, and customs clearance in your country.
© 2022 SQUARE ENIX CO., LTD. All Rights Reserved.
THE DIOFIELD CHRONICLE is a registered trademark or trademark of Square Enix Co., Ltd.
SQUARE ENIX and the SQUARE ENIX logo are registered trademarks or trademarks of Square Enix Holdings Co., Ltd.
| | |
| --- | --- |
| Developer | Lancarse |
| Publisher | SQUARE ENIX |
| Genre | RPG, Strategy |