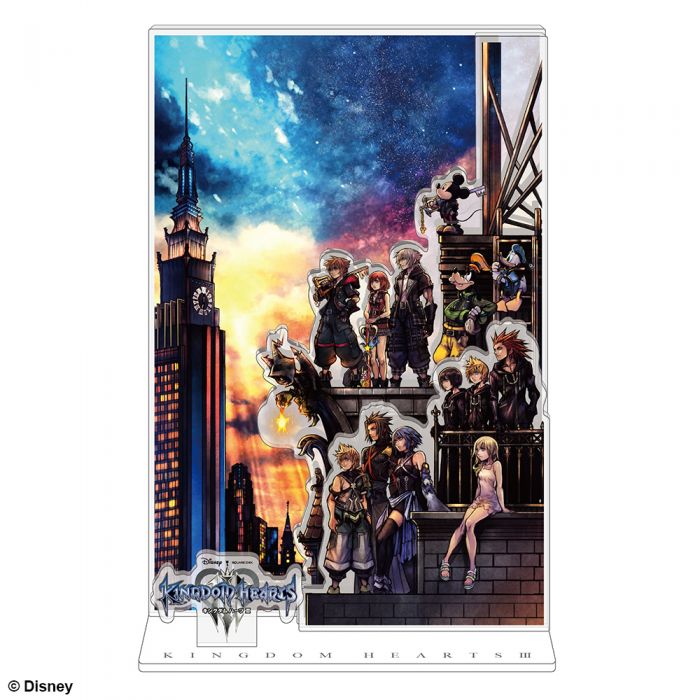 Get 20 Members Rewards
When you buy this product
This brand new illustration by KINGDOM HEARTS creator Tetsuya Nomura has been created exclusively for use on these three-dimensional acrylic stands!
Perfect for popping on your desk, these acrylic stands add cheer and charm wherever they go.
Product Size Before Assembly (inches): W 7.5" x D .5" x H 11"
Product Size After Assembly (inches): W 3.9" x D 1.6" x H 5.8"
Release Date: 
October 2020
Release date is approximate. Shipment may take longer if the parcel contains an import product and faces delays due to customs and duties.
Also, please be aware of potential release date changes which shall be updated on the website.