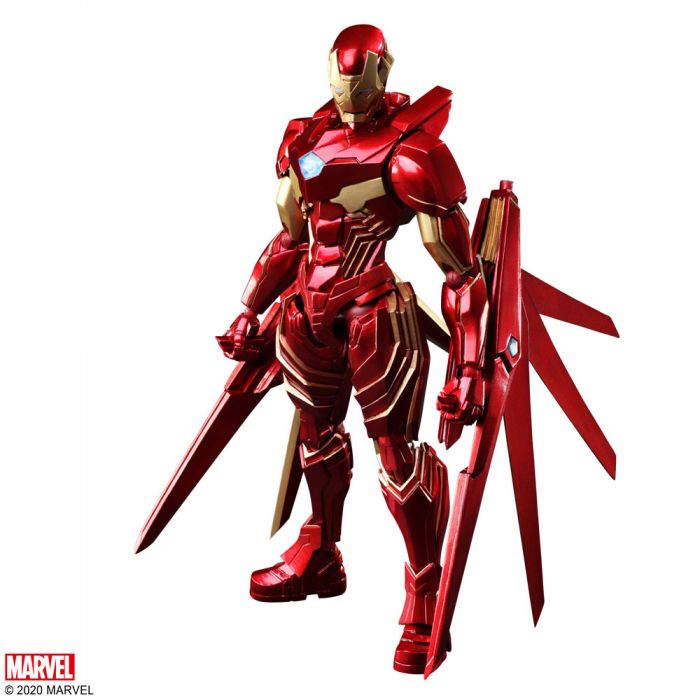 Get 60 Members Rewards
When you buy this product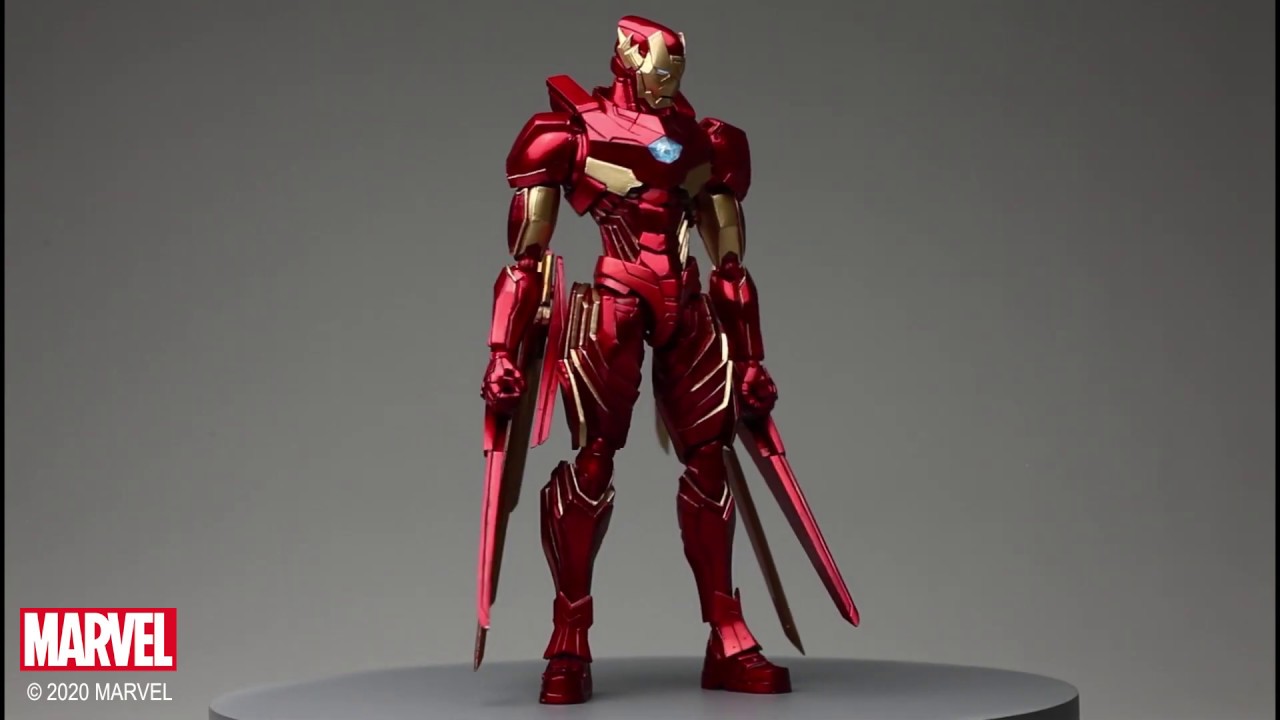 Introducing IRON MAN as the first of the new BRING ARTS MARVEL UNIVERSE VARIANT series, designed by Creator Tetsuya Nomura!

With lustrous red and gold coloration adorning the stalwart-looking body. Despite its compact size, allowing it to fit in the palm of a hand, this product's innovative and polished design delivers more than enough visual impact.
The backpack, which can be affixed to his back, can alternate modes between blade form and shield form. Additionally, included are 7 types of hand parts, enabling a variety of different actions specialized for battle.

With every purchase of a Marvel Universe Variant Bring Arts Iron Man figure, you will receive the corresponding limited-edition numbered Tetsuya Nomura concept sketch lithograph!

Figure includes display stand.

Figure Size (inches): 
Without Backpack: W 2.6" x D 1.9" x H 6.4"
With Backpack: W 2.9" x D 1.9" x H 7.1"

Release Date: December 2020

Release date is approximate. Shipment may take longer if the parcel contains an import product and faces delays due to customs and duties.
Also, please be aware of potential release date changes which shall be updated on the website.