DRAGON QUEST HEROES II™ is a hack-and-slash, field-roaming Action RPG that sends players on a new adventure to restore order in a once peaceful world filled with hordes of monsters and battles of epic proportions. Up to 4 players can band together in cooperative multiplayer to conquer swarms of enemies and defeat challenging boss monsters. There is also a cast of many playable characters each with unique moves and abilities – including a host of familiar faces from the DRAGON QUEST® series and four brand new heroes that must team up to defeat an unknown threat looming over the Seven Realms!

Release Date: April 25th, 2017
Online Multiplayer – Up to 4 players can partner up and play together
Transform into a monster and battle as one of them
New world, new story & new adventures
Numerous playable characters each with unique abilities
Change your vocation and play in any fighting style with a variety of magic & weapons
Battle hordes of enemies across a variety of vast landscapes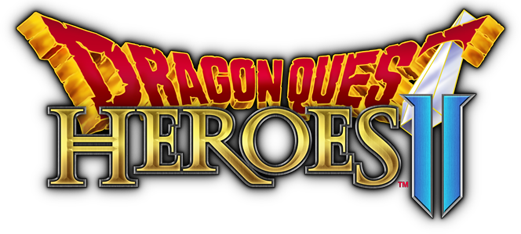 STORY
Should ever wicked war resume,
A dragon shall the sun consume,
And sibling souls be born as once before.
But till the land be steeped in blood,
May sovereign twins, however good,
Ne'er hope to rule in peace forever more.
- Ancient Prophecy
After a thousand years of peace, the Seven Realms suddenly collapse into conflict as if guided by a mysterious and malicious force. Now, you must lead a band of powerful heroes in a quest to defeat evil and save the war-torn world!