FINAL FANTASY VII ADVENT CHILDREN SILVER EARRING Tifa Lockhart [JEWELRY]
FINAL FANTASY VII ADVENT CHILDREN SILVER EARRING Tifa Lockhart [JEWELRY]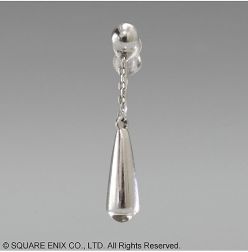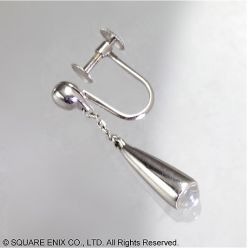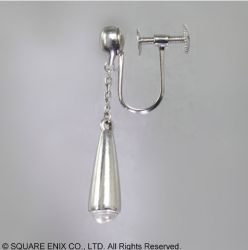 We've brought to life Tifa's signature silver earing, as seen in FINAL FANTASY VII ADVENT CHILDREN.
Made with a feminine and delicate design, accentuated with a zirconia stone that beautifully shines at the tip of the swinging teardrop design.
This exquisite piece brings you a little closer to your favorite FINAL FANTASY VII characters! 
*Item consists of 1 earring
-MADE IN JAPAN-
Item Size:Size:
W .2" x H 1.6"
Box Size:
W 3" x H 4.1" x D 3"
Material: 
SV925 Silver& Zirconia
*Discoloration can occur with excessive moisture and sweat. 
Please refrain from using while exercising or bathing.
Release Date:
May 2020
© SQUARE ENIX CO., LTD. All Rights Reserved.