Get 70 Members Rewards
When you buy this product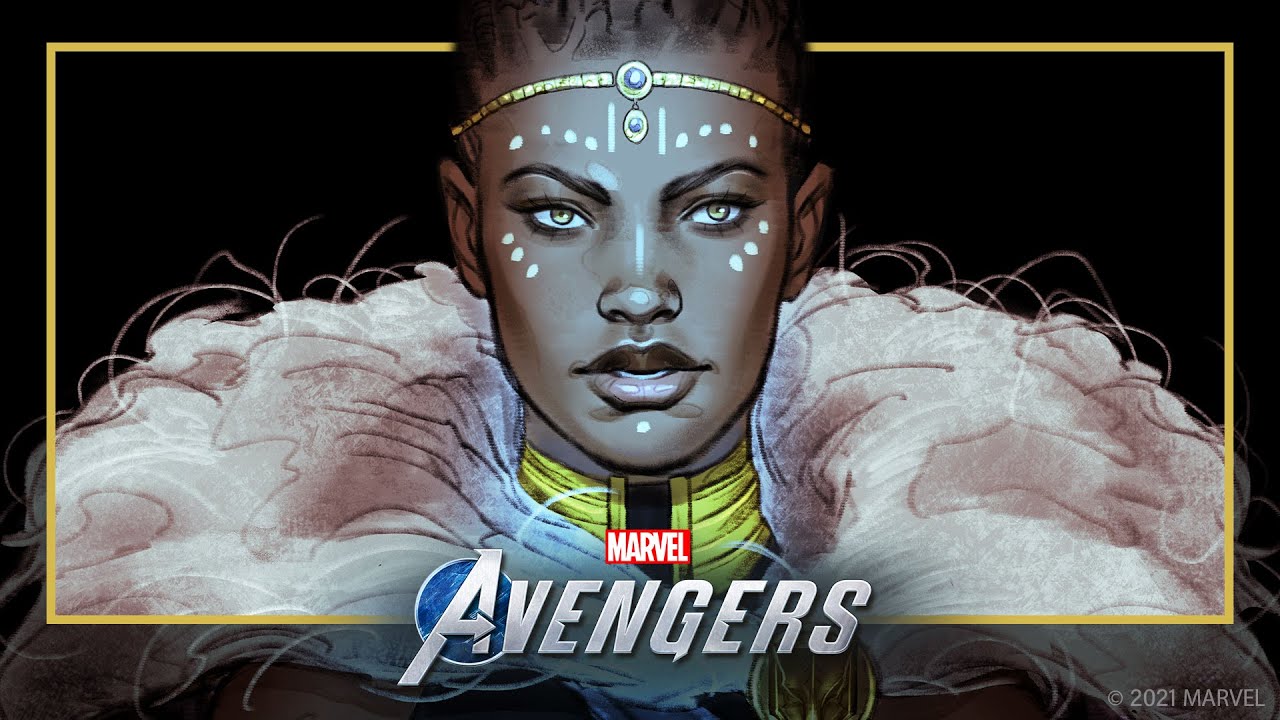 Marvel's Avengers will be available on September 4th, 2020 for PlayStation 4, plus PlayStation 5 owners can upgrade to the PS5 version of the game at no additional cost. Players can also enjoy cross-gen play between PlayStation 4 and PlayStation 5.
Pre-Purchase Marvel's Avengers for Beta Access, a Marvel Legacy Outfit pack, and a nameplate!


Earth's Mightiest Edition includes everything available via Deluxe Edition of the game which contains six exclusive Heroic outfits in the Obsidian Outfit Pack, featuring sleek, new looks for Captain America, Iron Man, Black Widow, Thor, Hulk, and Ms. Marvel, along with six exclusive nameplates to customize gameplay cosmetics.
Pre-Order Now and receive additional bonuses: Beta Access and 72 Hour Early Access.

Assemble your team of Earth's Mightiest Heroes, embrace your powers, and live your Super Hero dreams.

Marvel's Avengers is an epic, third-person, action-adventure game that combines an original, cinematic story with single-player and co-operative gameplay*. Assemble into a team of up to four players online, master extraordinary abilities, customize a growing roster of Heroes, and defend the Earth from escalating threats.

Marvel's Avengers begins at A-Day, where Captain America, Iron Man, the Hulk, Black Widow, and Thor are unveiling a new, hi-tech Avengers Headquarters in San Francisco. The celebration turns deadly when a mysterious enemy causes a catastrophic accident which results in massive devastation. Blamed for the tragedy, the Avengers disband. Five years later, with all Super Heroes outlawed and the world in peril, a sprawling adventure ignites when a determined young woman named Kamala Khan sets out to reassemble and rebuild the Avengers to stop the unchecked power of the secretive new force known as AIM.  Marvel's Avengers continues the epic journey with new Heroes and new narrative delivered on an ongoing basis, for the definitive Avengers gaming experience.

Release Date: September 4th, 2020

*One-time online access required for single-player campaign; online access required for multiplayer and to download post-launch content.
Free Square Enix Members account required. Platform-specific online subscription fee may be required.
Beta will launch on PlayStation®4 seven (7) days prior to other game platforms.
Beta release date(s), platform and region availability to be announced.

Marvel's Avengers: Earth's Mightiest Edition features keepsakes of each Avenger drawn directly from in-game narrative, including a full color 12" statue of Captain America.
Carefully designed by the artisans at Gentle Giant, this deluxe high-quality PVC statue encapsulates every texture and detail on Captain America's uniform. It is sure to become a show-piece in your collection.

This edition also includes:

Marvel's Avengers: Deluxe Edition
Exclusive SteelBook®
Black Widow Belt Buckle
Iron Man's Prototype Armor Blueprints
Mjolnir Keychain
6" Hulk Bobble Head
Honorary Avenger Pin
5x7 Avengers Day Group Photo
As a Special Square Enix Store Item, please note the specific payment collection timeline for pre-orders of Marvel's Avengers Earth's Mightiest Hero's Edition:
1st Payment Collection Attempt – 7/24/2020
2nd Payment Collection Attempt (if necessary) – 8/07/2020
3rd Payment Collection Attempt (if necessary) – 8/31/2020 
IMPORTANT:
Products with a broken seal/sticker may not be returned unless there is a defect with the product.
Please note that you use the shipment services at your own risk. Signature Confirmation is recommended. The Square Enix Online Store is not responsible for lost or stolen packages.
On or near release date delivery. While we try our best to schedule the delivery to arrive on the release date, actual delivery dates may vary depending on your location and shipping method.
Orders received after August 18th, 2020 11:59pm PST may arrive after the release day.
Limit 1 per customer.  If by chance a customer has pre-ordered more than 1 unit, we reserve the right to cancel each additional unit in fairness to all our customers.
© 2021 MARVEL
Login or create a Square Enix Members Account
Enter your 18 character code into the website and select the desired platform
Square Enix will email the beta code for your platform of choice once it is available