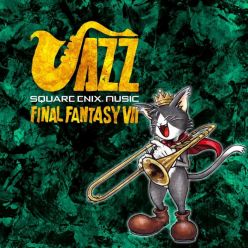 We are pleased to bring you the third entry in the SQUARE ENIX JAZZ series – the new line of arrangement albums from SQUARE ENIX MUSIC!
The third CD in the SQUARE ENIX JAZZ series is comprised of songs from FINAL FANTASY VII. This album features a total of 12 tracks, including "Cosmo Canyon," which was performed live during Billboard Live Tokyo in February 2019.
Trombonist Eijiro Nakagawa and bassist Ryu Kawamura have returned to lend their talents in composing the arrangement tracks once again.
Released Date:
 January 2020
Release date is approximate. 

Shipment may take longer if the parcel contains an imported product and faces delays due to customs and duties. 

Also, please be aware of potential release date changes which shall be updated on the website.