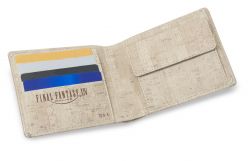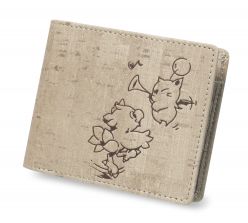 Presenting a new product that originally debuted at the Japanese Fan Festival in 2019!
A faux-leather wallet featuring designs from FINAL FANTASY XIV is now available! The design features an illustration of a chocobo and moogle playfully frolicking, debossed into a white wood-like texture. Inside, there are slots for bills, coins, cards, and an inner pocket, for ample storage.
This wallet is not just stylish and cute, but it is extremely useful as well!
Product size:
W230 x D10 x H95mm (when opened)
Product size:
W115 x D20 x H95mm (when folded)
Materials:
body - synthetic leather, inner fabric - polyester, button - brass
Release Date:
October 2019
Release date is approximate. Shipment may take longer if the parcel contains an import product and faces delays due to customs and duties. 
Also, please be aware of potential release date changes which shall be announced on the website.