TACTICAL ASSAULT COMMANDER F14 FINAL FANTASY® XIV EDITION
TACTICAL ASSAULT COMMANDER F14 FINAL FANTASY® XIV EDITION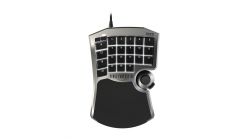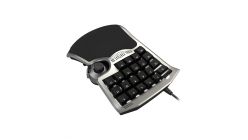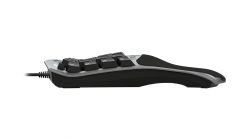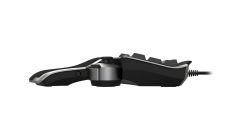 SQUARE ENIX Store limited time exclusive (Initial production run)

Want to be the first to get your hands on the FFXIV Tactical Keyboard? Preorder your FFXIV Tactical Keyboard today exclusively from the Square Enix Store to be included in the 1st production run!

Please visit the official HORI website 

here 

for more details.

Download the keypad app here! ---> https://hori.jp/info/tac_f14_Keypad-Software/

Pre-Orders Close: July 4, 2019 at 6:00 pm PDT

Elevate your FINAL FANTASY XIV gameplay with this new gaming keypad from HORI
Presenting a new gaming keypad that was created under the supervision of FINAL FANTASY XIV Producer and Director Naoki Yoshida himself. The analog stick can be adjusted to three different positions which allow for intuitive character movement and controls. All keys are programmable and you can program up to eight (8) different combinations, which you can easily toggle with the Profile button. This will be a limited release item and we encourage ordering during the pre-order period.
This keypad is perfect for all types of players—from hardcore raiders to the biggest glamour enthusiast!
Ship Date:
November 21, 2019
Shipment may take longer if the parcel contains an import product and faces delays due to customs and duties. 
Limited Release
SQUARE ENIX Store Exclusive
FINAL FANTASY XIV Logo
Twenty-Two (22) Large 19 x 22 mm Keys
Fully Programmable Keys
Eight (8) Customizable Profiles
Adjustable Vertical Analog Stick
Ergonomic Palm Rest
Length:
8.8 in Depth:6.1 in Height:1.7 in
Weight:
0.7 lbs
Connection:
USB cable
Cable Length:
10 ft
Number of keys:
24 keys / 2 buttons
System Requirements:
Windows®10/8.1/8/7,USB port, Internet Connection
Note:
Functions as PC controller through X Input. This product does not support Direct Input.
Includes
Controller × 1
Instruction Manual × 1