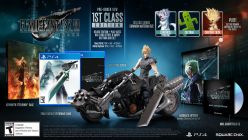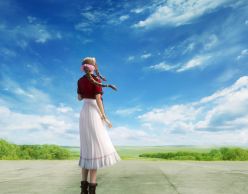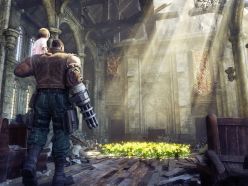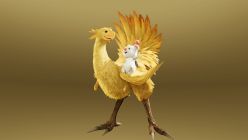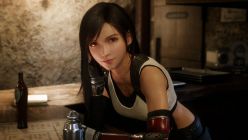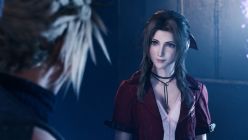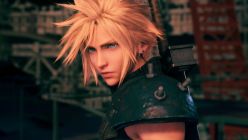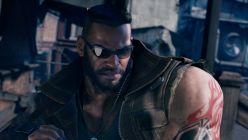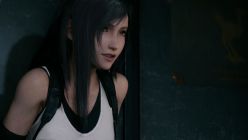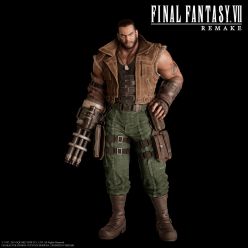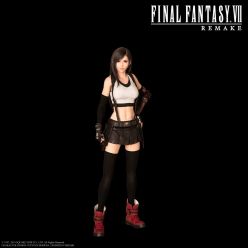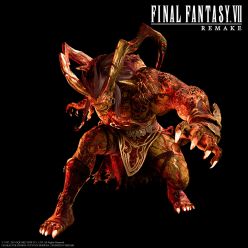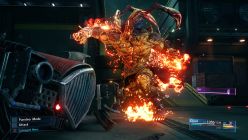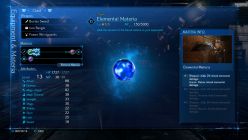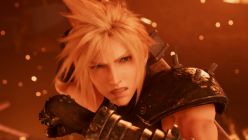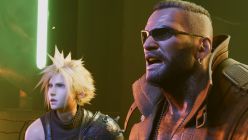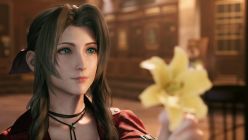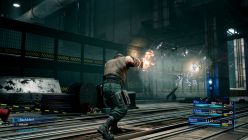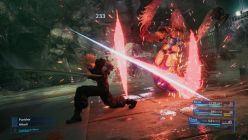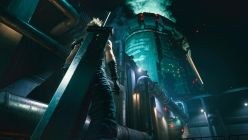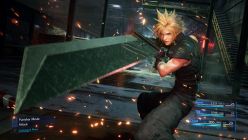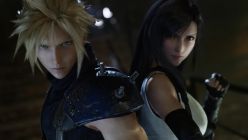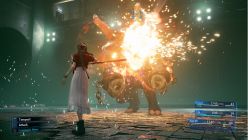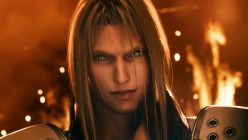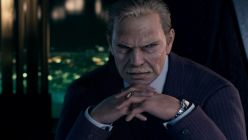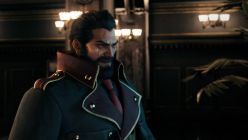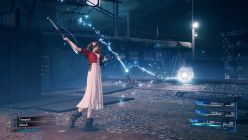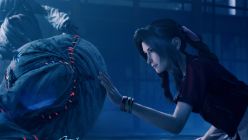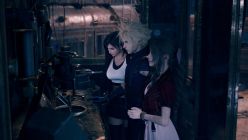 Exclusive SQUARE ENIX STORE offer!! Receive a free exclusive FINAL FANTASY® VII REMAKE Lanyard for ordering any physical copy of FINAL FANTASY® VII REMAKE on the SQUARE ENIX STORE!
Pre-order now to get the Chocobo Chick Summon Materia DLC.
Included in the FINAL FANTASY® VII REMAKE 1ST CLASS EDITION, is protagonist Cloud and the Hardy Daytona as PLAY ARTS KAI action figures! This limited-quantity, large-format action figure set is the only way you can get both Cloud and the Hardy-Daytona together.
From Cloud's stoic facial expression to his hairstyle, the details on all of the accessories adorning his outfit are meticulously sculpted and painted for an unmatched level of quality. The Hardy Daytona is portrayed realistically, from its unique form and sleek lines to the quad exhaust pipes and bifurcated rubber back wheel. Cloud can fit in any action pose seen in-game on or off the motorcycle with the included hands and unparalleled PLAY ARTS KAI articulation!
Figure includes display stand, interchangeable hand parts.
Produce size and weight:
Cloud W96 × D48 × H267mm (expected), weight: approx. 400g (expected)
Daytona W156 × D427 × H175mm (expected), weight: approx. 1500g (expected)
Release Date:
April 10th, 2020
FINAL FANTASY VII REMAKE – Abzu Battle Gameplay, TGS 2019
https://www.youtube.com/watch?v=R13Wx49ux5w&feature=youtu.be
IMPORTANT:
Products with a broken seal/sticker may not be returned unless there is a defect with the product.

Please note that you use the shipment services at your own risk. Signature Confirmation is recommended. The Square Enix Online Store is not responsible for lost or stolen packages.

On or near release date delivery. While we try our best to schedule the delivery to arrive on the release date, actual delivery dates may vary depending on your location and shipping method.

Orders received after March 20, 2020 11:59pm PST will arrive after the release day.
Limit 1 per customer.  If by chance a customer has pre-ordered more than 1 unit, we reserve the right to cancel each additional unit in fairness to all our customers.
Please note, this is a soft bundle.  The FINAL FANTASY VII REMAKE Deluxe Edition contents are bundled separately from the Play Arts Kai Cloud Strife & Hardy Daytona.
© 1997, 2019 SQUARE ENIX CO., LTD. All Rights Reserved.
CHARACTER DESIGN: TETSUYA NOMURA / ROBERTO FERRARI
LOGO ILLUSTRATION: © 1997 YOSHITAKA AMANO
FINAL FANTASY, FINAL FANTASY VII REMAKE, SQUARE ENIX and the SQUARE ENIX logo are registered trademarks or trademarks of Square Enix Holdings Co., Ltd.
1st Class Edition Includes:
FINAL FANTASY VII REMAKE game
Play Arts Kai Cloud Strife & Hardy Daytona
Artbook
Mini-Soundtrack
Steelbook
Cactuar Summon Materia DLC
Carbuncle Summon Materia DLC