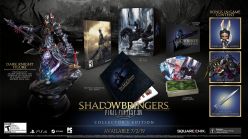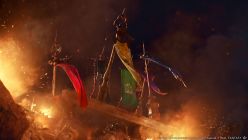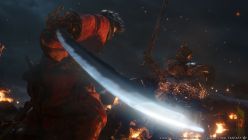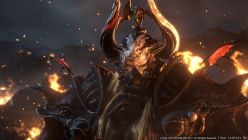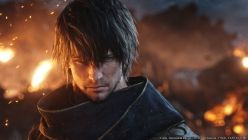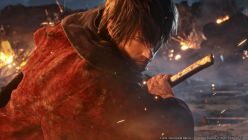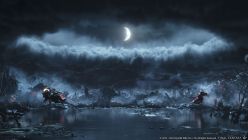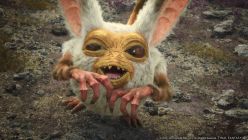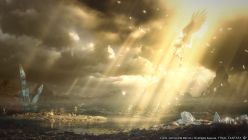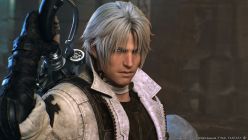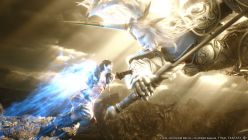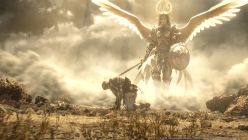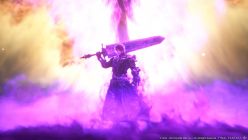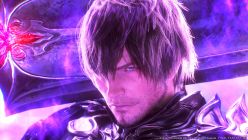 Take part in the next saga of the critically acclaimed FINAL FANTASY® XIV Online with the next legendary expansion pack—SHADOWBRINGERS!
Explore breathtaking new environments, encounter exotic new races, master exciting new jobs, and fight alongside prominent characters with the new Trust system as you embark on a new journey as the Warrior of Darkness!
With over 16 million adventurers worldwide, join the next chapter and become what you must.
Become the Warrior of Darkness!
IN-BOX COLLECTOR'S EDITION BONUS:
Shadowbringers Special Art Box

A unique silver-inlaid box featuring an illustration by artist Yoshitaka Amano. The box is enclosed with a slip case that surrounds the logo illustration in darkness to make for a striking image.

Expertly Crafted Dark Knight Figure

An impressive high-quality figure featuring the Warrior of Darkness as a dark knight. The figure is approximately 9.05" tall (23cm).

Shadowbringers Art Book

An art book featuring a wealth of illustrations and concept art used in the creation of Shadowbringers.

Shadowbringers Logo Sticker Cling

A reusable sticker cling featuring the design of the Shadowbringers logo. The sticker measures approximately 26 cm x 15 cm.

FINAL FANTASY ® XIV Playing Card Deck

A deck of playing cards featuring a range of artwork from A Realm Reborn through Shadowbringers.
Release Date: 
July 2nd, 2019
IMPORTANT:
Please note that the FINAL FANTASY® XIV: SHADOWBRINGERS expansion pack also includes FINAL FANTASY® XIV: HEAVENSWARD & FINAL FANTASY® XIV: STORMBLOOD, which will be provided at release on July 2, 2019.

Products with a broken seal/sticker may not be returned unless there is a defect with the product.

Please note that you use the shipment services at your own risk. Signature Confirmation is recommended. Square Enix Online Store is not responsible for lost or stolen packages.

On or near release date delivery. While we try our best to schedule delivery to arrive on the release date, actual delivery date may vary depending on your location and method of shipping.

Orders received after June 18th, 2019 11:59pm PST will arrive after the release day.

Limit 1 Collector's Edition per account.
KEY FEATURES:
New jobs
New playable race
Level cap increase from 70 to 80
Journey through expansive new areas
New primals
New beast tribes
A plethora of new dungeons to explore
Challenging new 8-player raids
An exciting new series of alliance raids
Tackle dungeons solo while fighting alongside prominent characters with the new Trust system
Relive the adventures from your past with your current level and gear via the New Game+ system.
The Restoration of the Holy See of Ishgard - In the aftermath of the Dragonsong War, Disciples of the Hand and Land work together to rebuild Ishgard
PRE-ORDER TO RECEIVE THE FOLLOWING:
Pre-order and receive in-game bonus items before the official launch of Shadowbringers! Items are planned to begin distribution starting on March 1, 2019 at 12:01 a.m. (PT).
Early Access to Shadowbringers

Pre-order FINAL FANTASY XIV: Shadowbringers at participating retailers and redeem your pre-order code during the specified period to receive early access. Early access is tentatively scheduled to begin on Friday, June 28 at 2:00 a.m. (PDT) and will allow users the ability to play Shadowbringers before the official release!
To be granted early access and play the new contents from FINAL FANTASY XIV: Shadowbringers, users need to be playing FINAL FANTASY XIV: Stormblood and have completed certain quests.

Baby Gremlin Minion

There is nothing more invigorating than venturing into unfamiliar lands with a baby gremlin nipping at your heels and bad mouthing your every move.

Aetheryte Earring

An earring modeled after the aetherytes found in towns across the land. Please do not attempt to teleport to yourself.
This useful earring features attributes that will vary according to the user's class/job and current level when equipped. Additionally, the earring grants a 30% increase in EXP when worn, perfect for leveling your jobs to 70 in preparation of Shadowbringers!

The bonus effect will only apply from level 1 through 70.
Equippable only by Disciples of War or Magic classes and jobs.
COLLECTOR'S EDITION ITEMS:

Grani Mount

Ride the formidable Grani and strike terror into the heart of any foe in your path. Caution is recommended when mounting the rather pointy beast.

Players must meet certain conditions to be able to fly and dive.
Flying is limited to Heavensward, Stormblood, and Shadowbringers areas.
Diving is limited to Stormblood and Shadowbringers areas.

Wind-up Fran Minion

Take Fran along as your partner in the skies, on land, or under the water.

Minions are vanity pets that do not have any effect on a player's stats.

Revolver Gunbreaker Weapon

Squall's iconic gunblade makes its appearance in FFXIV as a gunbreaker-exclusive weapon.

Equippable by gunbreakers regardless of level.
The weapon's stats will differ from those in FFVIII.