FINAL FANTASY XIV: SHADOWBRINGERS™ COLLECTOR'S EDITION [MAC DOWNLOAD]
Take part in the next saga of the critically acclaimed FINAL FANTASY® XIV Online with the next legendary expansion pack—SHADOWBRINGERS!
Explore breathtaking new environments, encounter exotic new races, master exciting new jobs, and fight alongside prominent characters with the new Trust system as you embark on a new journey as the Warrior of Darkness!
With over 14 million adventurers worldwide, join the next chapter and become what you must.
Become the Warrior of Darkness!
Release Date: 
July 2nd, 2019
IMPORTANT:
Please note that the FINAL FANTASY® XIV: SHADOWBRINGERS expansion pack also includes FINAL FANTASY® XIV: HEAVENSWARD & FINAL FANTASY® XIV: STORMBLOOD, which will be provided at release on July 2, 2019.

This product is NOT compatible with the Steam version of FINAL FANTASY®XIV: A Realm Reborn. If you've purchased FINAL FANTASY® XIV: A Realm Reborn on Steam, then you must also purchase FINAL FANTASY® XIV: SHADOWBRINGERS on Steam to upgrade your existing account.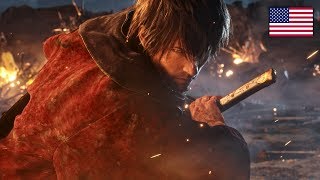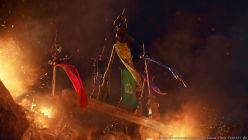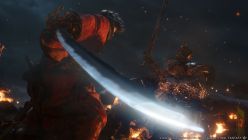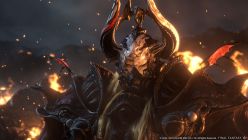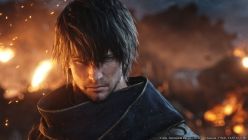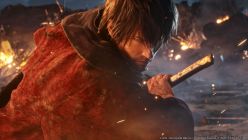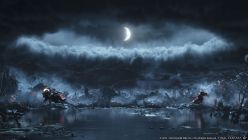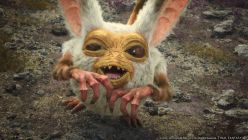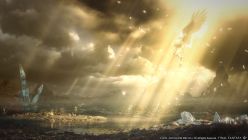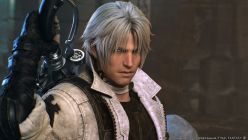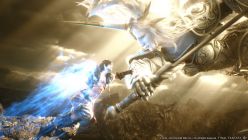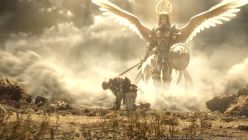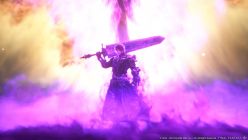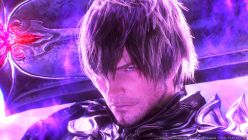 KEY FEATURES:
New jobs
New playable race
Level cap increase from 70 to 80
Journey through expansive new areas
New primals
New beast tribes
A plethora of new dungeons to explore
Challenging new 8-player raids
An exciting new series of alliance raids
Tackle dungeons solo while fighting alongside prominent characters with the new Trust system
Relive the adventures from your past with your current level and gear via the New Game+ system.
The Restoration of the Holy See of Ishgard - In the aftermath of the Dragonsong War, Disciples of the Hand and Land work together to rebuild Ishgard
PRE-ORDER TO RECEIVE THE FOLLOWING:
Pre-order and receive in-game bonus items before the official launch of Shadowbringers! Items are planned to begin distribution starting on March 1, 2019 at 12:01 a.m. (PT).
Early Access to Shadowbringers

Pre-order FINAL FANTASY XIV: Shadowbringers at participating retailers and redeem your pre-order code during the specified period to receive early access. Early access is tentatively scheduled to begin on Friday, June 28 at 2:00 a.m. (PDT) and will allow users the ability to play Shadowbringers before the official release!
To be granted early access and play the new contents from FINAL FANTASY XIV: Shadowbringers, users need to be playing FINAL FANTASY XIV: Stormblood and have completed certain quests.

Baby Gremlin Minion

There is nothing more invigorating than venturing into unfamiliar lands with a baby gremlin nipping at your heels and bad mouthing your every move.

Aetheryte Earring

An earring modeled after the aetherytes found in towns across the land. Please do not attempt to teleport to yourself.
This useful earring features attributes that will vary according to the user's class/job and current level when equipped. Additionally, the earring grants a 30% increase in EXP when worn, perfect for leveling your jobs to 70 in preparation of Shadowbringers!

The bonus effect will only apply from level 1 through 70.
Equippable only by Disciples of War or Magic classes and jobs.
COLLECTOR'S EDITION ITEMS:

Grani Mount

Ride the formidable Grani and strike terror into the heart of any foe in your path. Caution is recommended when mounting the rather pointy beast.

Players must meet certain conditions to be able to fly and dive.
Flying is limited to Heavensward, Stormblood, and Shadowbringers areas.
Diving is limited to Stormblood and Shadowbringers areas.

Wind-up Fran Minion

Take Fran along as your partner in the skies, on land, or under the water.

Minions are vanity pets that do not have any effect on a player's stats.

Revolver Gunbreaker Weapon

Squall's iconic gunblade makes its appearance in FFXIV as a gunbreaker-exclusive weapon.

Equippable by gunbreakers regardless of level.
The weapon's stats will differ from those in FFVIII.
MINIMUM SYSTEM REQUIREMENTS*
OS: macOS Sierra 10.12.4
Applicable Models:

MacBook Pro (15-inch, Late 2016) | Radeon Pro 450 | 1600x900, Standard (Mac)
iMac (Retina 5K, 27-inch, Late 2015) | AMD Radeon R9 M395 | 1600x900、High(Mac)
iMac (Retina 5K, 27-inch, Late 2015) | AMD Radeon R9 M390 | 1600x900、High(Mac)
iMac (Retina 5K, 27-inch, Late 2014) | AMD Radeon R9 M290 | 1600x900、High(Mac)
iMac (Retina 5K, 27-inch, Late 2014) | AMD Radeon R9 M295X | 1600x900、High(Mac)
iMac (27-inch, Late 2013) | NVIDIA GeForce GTX 775M | 1600x900、Middle(Mac)
iMac (27-inch, Late 2013) | NVIDIA GeForce GT 755M | 1600x900、Middle(Mac)
iMac (21.5-inch, Late 2013) | NVIDIA GeForce GT 750M | 1600x900、Middle(Mac)
iMac (21.5-inch, Late 2013) | Intel Iris Pro | 1600x900、Standard(Mac)

Recommended Screen Resolution: 1600x900 (Note: Running at a resolution above 1920 x 1080/1920 x 1200 will result in lowered performance)
Available space on hard disk/SSD: 60GB
Internet: Broadband Internet connection
Communications Port: If you are using a router, make sure you have the following ports set up to allow game packets to pass through

TCP Ports: 80,443, 54992-54994, 55006-55007, 55021-55040

Notes: There are features that differ from the Windows version such as functionalities for Japanese language conversions.

Known Issue: Graphical corruption may occur under certain circumstances with the graphics driver for Intel Iris Pro graphics cards.

We have confirmed an issue in which action icons fail to display on Macs using Radeon Pro Vega graphics cards. Because this affects gameplay, we advise caution if attempting to use this hardware to play FINAL FANTASY XIV.
*The Minimum System Requirements listed above are the anticipated minimum system requirements to run this software.  Please be aware that this information may be subject to change.
How to register FINAL FANTASY XIV Online on Mac
For new customers who purchased the "FINAL FANTASY XIV Online Starter Edition" or the "FINAL FANTASY XIV Online Complete Edition", download the FINAL FANTASY XIV Online game client from the link below and follow the instructions listed below:
http://gdl.square-enix.com/ffxiv/inst/FINAL_FANTASY_XIV_ONLINE.dmg
For existing customers who purchased the Shadowbringers expansion pack, log in to your existing FINAL FANTASY XIV service account from the official Mog Station page from the link below. Select Your Account and choose the "Enter the Registration Code for the Expansion" button. Here you'll enter the 20-digit MAC registration code that was provided to you at purchase.
Instructions for New Customers:
Double click the "FINAL_FANTASY_XIV_ONLINE.dmg" setup file, then drag & drop the "FINAL FANTASY XIV" setup icon into the "Applications" folder to begin installation of the game launcher.
Once installation completes for the game launcher, the "FINAL FANTASY XIV" game icon will be created on the desktop.
Double click the game icon or run the application within the "Applications" folder and the game launcher will check for any updates.
After you have successfully updated the launcher, follow the onscreen instructions and carefully read through the User Agreements in order to proceed registering FINAL FANTASY XIV Online.
Please note that a Square Enix Account is required to play FINAL FANTASY XIV Online. If you do not possess a Square Enix Account, you will be asked to register one at this time.
During the registration process, enter the 20 digit Registration Code you received with your purchase to complete the initial registration process when requested.
To begin playing, enter your Square Enix Account username and password and select "Log In".
After logging in, the launcher will check for the latest game data. If necessary, the latest files will be downloaded from the network, and the game will be updated to the most recent version. This process is automatic, and can take anywhere from several minutes to several hours to complete. The estimated time remaining will be displayed under the download progress bar.
Once the game has been updated, the "Play" button will be displayed. Click this button to start the game.