FINAL FANTASY XIV: Chronicles of Light - [BOOK]
FINAL FANTASY XIV: Chronicles of Light - [BOOK]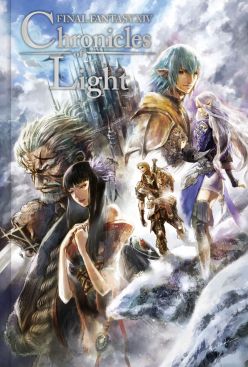 Compiled by an unknown adventurer, this book contains 25 short stories written by those who stood beside the legends of the past.
Release Date: 
April 2019
Shipment may take longer if the parcel contains an import product and faces delays due to customs and duties. Also, please be aware of potential release date changes which shall be announced on the website. 
Presenting the first FINAL FANTASY XIV short story collection, containing the 21 passages originally posted on the official website, including "Tales from the Calamity," "Tales from the Dragonsong War," and "Tales from the Storm."

In addition, the book contains four new chapters penned by the development team:
"The Hunt Begins" offers a glimpse into Zenos' past.
"The Players and the Pawns" details the struggles of Hancock and Tataru in Kugane.
"Ever After" features Hien and the recovery efforts of Doma.
"The Samurai Who Couldn't Die" follows Gosetsu on his travels after the events in the game.

The book also features cover artwork and illustrations (one per story) drawn by Toshiyuki Itahana (FINAL FANTASY XIV, FINAL FANTASY Crystal Chronicles, Chocobo's Mysterious Dungeon) specifically for this book.

©2010 - 2019 SQUARE ENIX CO., LTD. All Rights Reserved.
Book Size: Hard cover, approx. Height 194 mm x Width 130 mm
Page Count: 222 pages