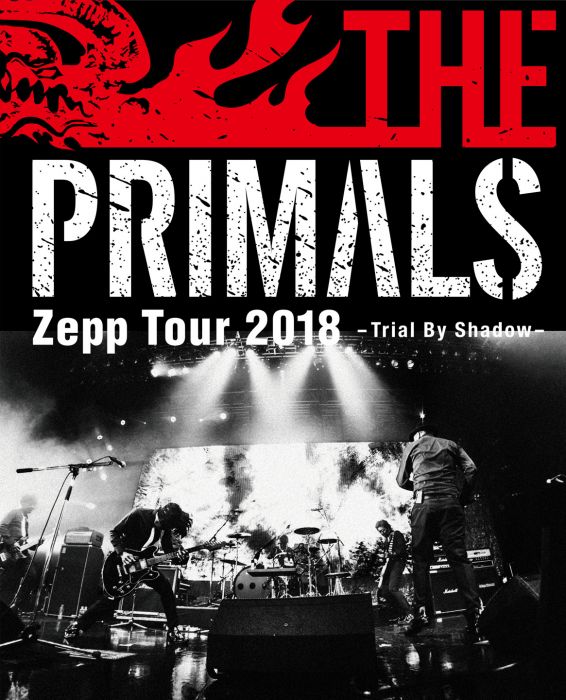 Get 25 Members Rewards
When you buy this product
THE PRIMALS Zepp Tour 2018 - Trial By Shadow

 
THE PRIMALS were assembled as the official band of FINAL FANTASY XIV, the popular MMORPG which boasts over 14 million adventurers worldwide. The group released their debut album, THE PRIMALS, in May 2018. With those songs in their repertoire, they toured four cities in Japan as well as Seoul, South Korea, and rocked the stage! This Blu-ray features footage from the Osaka performance on June 3, 2018! Not only does it contain the songs performed during the show, but it includes a whopping 90 minutes of behind the scenes "making-of" footage that is fully subtitled in English as well. Plus, as a bonus track, we've included Oblivion, featuring guitarist GUNN singing the vocals. This track was originally performed at the Sapporo show, the final stop of the tour, but rerecorded for this Blu-ray album.
 
Don't miss this exciting new release from THE PRIMALS!
 
Each first-run edition also contains bonus in-game item codes!
Orchestrion Roll: Oblivion (GUNN Vocals)

Orchestrion Roll: Rise (The Primals)
* This item code does not expire. Notwithstanding the foregoing, Square Enix reserves the right to establish an expiration date for this item code by providing advance notice via appropriate channels. These items will be distributed to a single character of your choice on a selected service account.

*Please note that this is a Japanese import BLU-RAY disc.
*Shipment may take longer if the parcel contains an import product and faces delays due to customs and duties. 
Also, please be aware of potential release date changes which shall be updated on the website. 

Release Date: February 6th, 2019
Primal Judgement
Through the Maelstorm
Heroes
Revenge Twofold
Thunder Rolls
Rise of the White Raven
Imagination
Unbending Steel
Metal
Equilibrium
Good King Moggle Mog XII
Beauty's Wicked Wiles
Unbreakable
Fiend
Under the Weight
Oblivion
Oblivion (Never Let it Go Version)
Exponential Entropy
Metal - Brute Justice Mode
Rise
Locus

EXTRA TRACK
Oblivion (GUNN Vocals)

BONUS FOOTAGE
BEHIND THE SCENE
| | |
| --- | --- |
| Released | 2019-02-06 09:00 |
| SKU | SQEX-20058 |