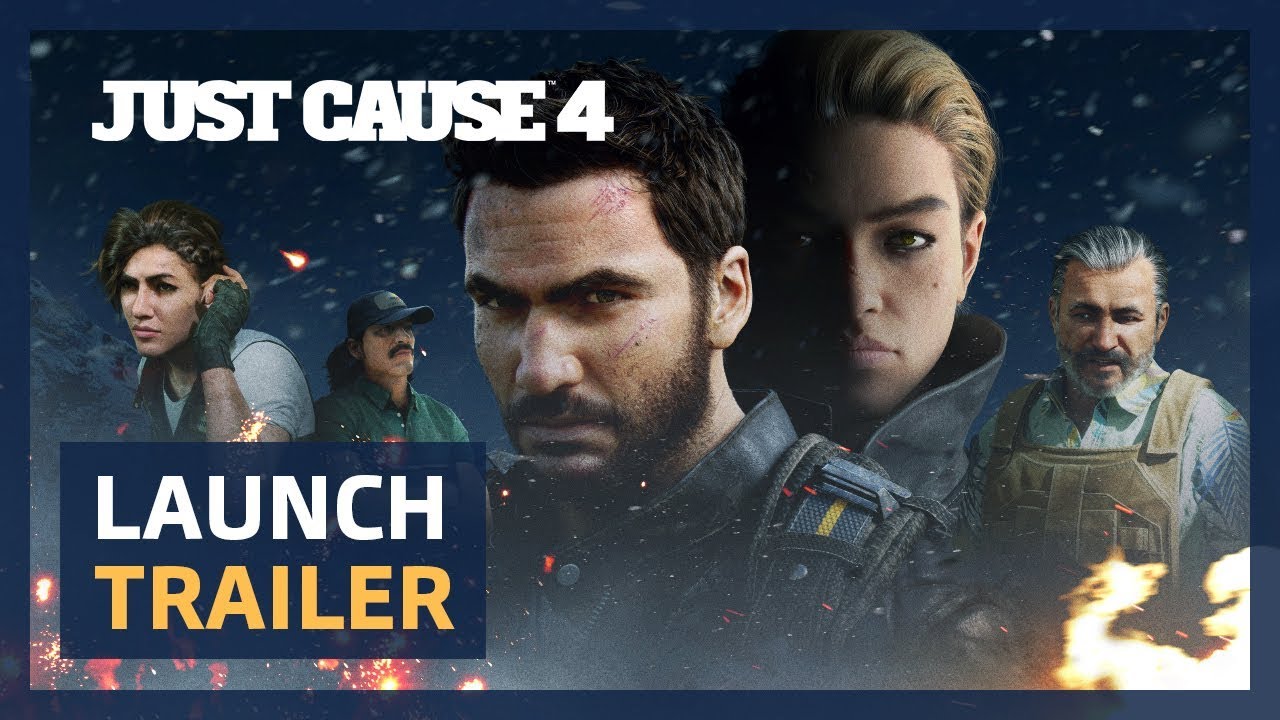 Gold Edition content includes:
Just Cause 4 – Full game
Expansion Pass* – Unlock access to each of the three expansions upon their release.  More details on the expansion episodes will become available when the game is released.
Golden Gear Pack* – Contains the coveted Golden Gear Shotgun featuring ricochet tracer secondary fire, plus the Golden Gear Wingsuit and Golden Gear Parachute.
24 Hour Early Access – Enjoy Just Cause 4 before everyone else does!
*digital content
BOXED PRE-ORDER BONUS includes the Neon Racer Pack:
Neon Racer Supercar: Blitz around in your very own modified supercar with boost valve on tap. You'll be the fastest thing in Solis!
Neon Racer Wingsuit: Race across the skies with this unique neon design.
Neon Racer Parachute: Drift over the clouds at speed with this unique neon design.
Release Date:
December 4th, 2018
Bring The Thunder
Soar through the skies with your wingsuit - Skydive, Base Jump and Free Dive with no limits!
Fight your enemies under extreme weather conditions, including towering tornadoes and tropical lightning storms, taking the iconic Just Cause action to insane new heights.
Harness extreme weather events to your advantage thanks to never before seen in-game physics.
Rico's Ultimate Mission
Spearhead the rebellion and defeat the Black Hand, a hi-tech private military organization.
Face off against Gabriela Morales – the fiercest, most capable and unpredictable adversary yet.
Uncover the mystery behind Solis and Rico's Father's past.
Huge South American World
Enjoy 100 square kilometers of lush, exotic playground, from rainforest to desert, and across snowy mountain peaks.
Discover a plethora of wonders as you explore the world of Solis from bustling cities to rural grasslands.
Creative destruction at its best
Customize your new grapple hook with evolved and brand-new capabilities, allowing you to create your own personal stunts, destructive methods and overall play style.
Experiment with a huge variety of new vehicles including military jets, helicopters, turbo-fueled sports cars, and construction vehicles.
Platform
PlayStation 4
Developer
Avalanche Studios
Genre
ACTION
SKU
92158