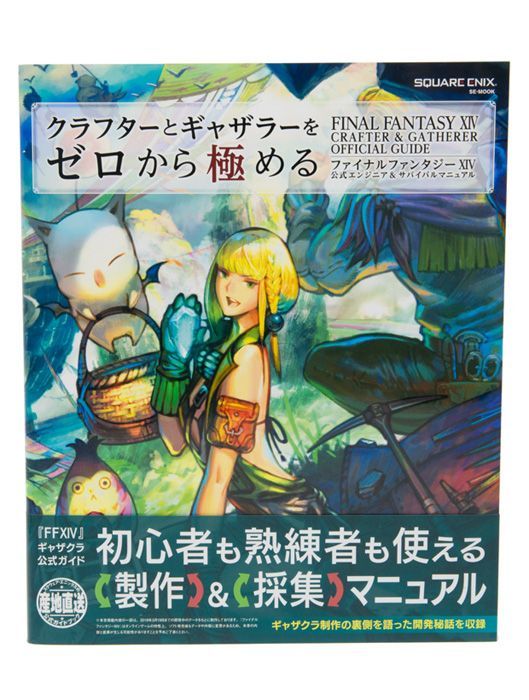 Get 10 Members Rewards
When you buy this product
"WARNING: The guide book is a direct import of the Japanese version, and will be in Japanese only." 


For beginners and veterans alike, this book is a must-have manual for Disciples of the Hand and Disciples of the Land!
A complete manual book that would help inexperienced DoL and DoH wondering "how do you go about crafting?" or "what exactly do gatherers do?"

This book explains the basics of crafting and gathering using an easy-to-follow manga comic format, and also features a guide to leveling all of your DoL/DoH classes to 70, as well as maps of the different materials that can be gathered in all regions.

Additionally, we provide useful details on how to craft Lv70 three-star recipes, material melding to produce Materia VI, and items obtained in Subaquatic Voyages.
Also contained are some behind-the-scenes discussions with staff members involved in the development of the DoL/DoH.

Release Date: June 22nd, 2018

 Shipment may take longer if the parcel contains an import product and faces delays due to customs and duties. 
Also, please be aware of potential release date changes which shall be updated on the website.
Platform
Books
SKU
9784757556898_MD