FINAL FANTASY® XV OFFICIAL WORKS [IMPORT BOOK]
FINAL FANTASY® XV OFFICIAL WORKS [IMPORT BOOK]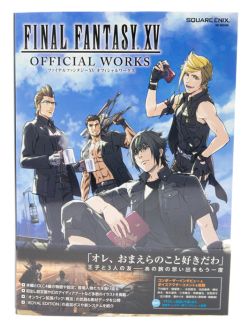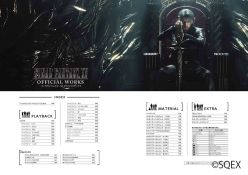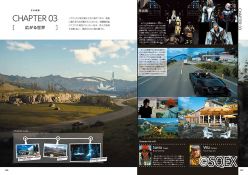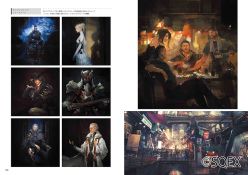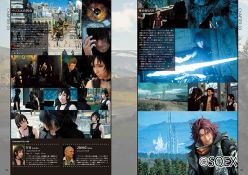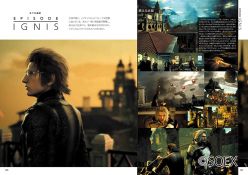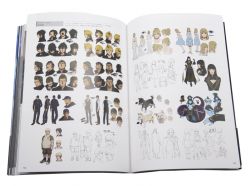 "WARNING: The guide book is a direct import of the Japanese version, and will be in Japanese only." 
Official book featuring the scenarios, artwork, music, and voices of "FINAL FANTASY XV"
In addition to providing a general overview of the "FFXV Universe," this collection looks back on scenes and party dialogue from all chapters, including DLC!
The illustrations, concept art, and character designs born during the development process are featured in this book, as well as in-depth interviews with the composers behind the music of "FFXV" (Yoko Shimomura, Keiichi Okabe, Naoshi Mizuta, Yasunori Mitsuda, and Nobuo Uematsu).
Also not to be missed are the passionate messages sent from the main Japanese voice actors (Tatsuhisa Suzuki, Kenta Miyake, Mamoru Miyano, Tetsuya Kakihara, Rina Kitagawa, Megumi Han, and Keiji Fujiwara) in honor of this publication!
 This book provides a comprehensive look at the journey of "FFXV" so far, featuring interviews with the game's directors as well.
Release Date:
June 22nd, 2018

 Shipment may take longer if the parcel contains an import product and faces delays due to customs and duties. Also, please be aware of potential release date changes which shall be announced on the website.