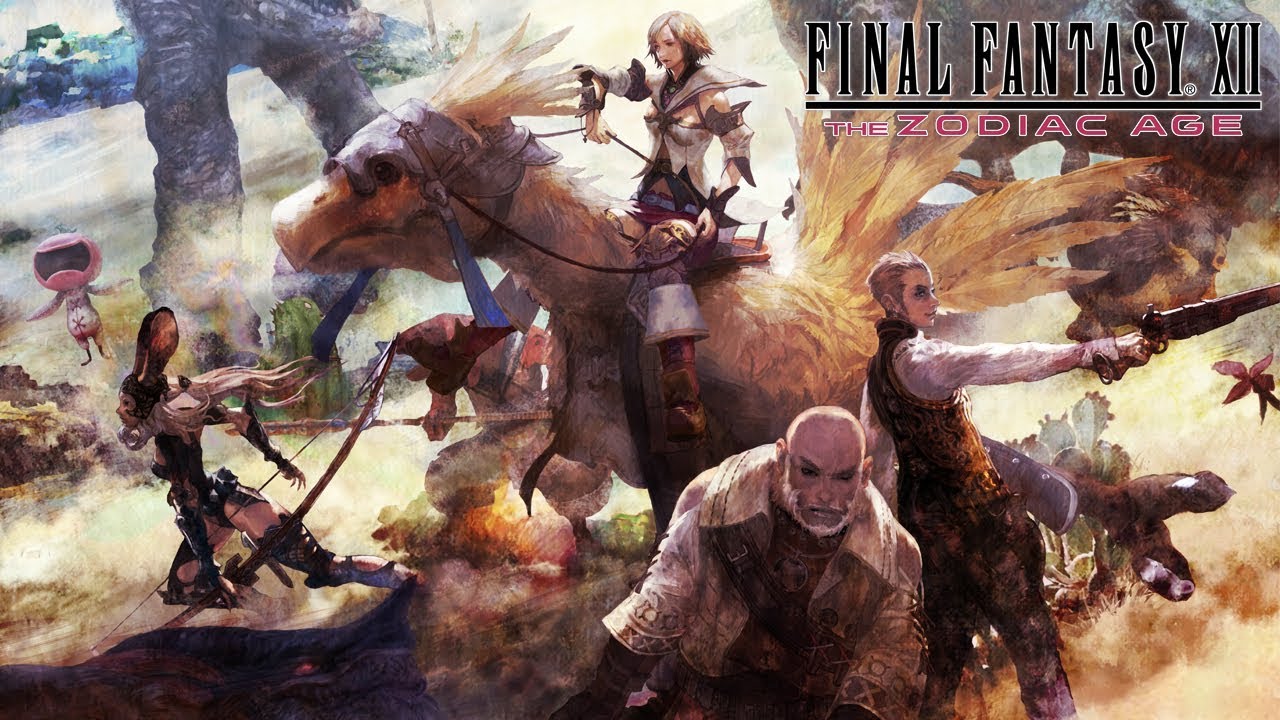 FINAL FANTASY® XII THE ZODIAC AGE improves upon the 2006 classic FINAL FANTASY® XII, now more beautiful and easier to play than ever. The high-definition remaster introduces several modern advancements, including reconstructed battle design and a revamped job system. With newly implemented trophies and share functions, as well as stark visual and sound improvements in true HD for the first time, players both returning and new to the game will experience a grand adventure that spans the world of Ivalice in an entirely fresh and improved way.
Release Date: April 30th, 2019
Includes several all-new enhanced gameplay features:

The Zodiac Job System – Improved character leveling system that now caters to the player's preference
Trial Mode – Take on monsters and enemies in up to 100 consecutive battles
Speed Mode

Latest-generation HD graphical capabilities, including characters and movie scenes fully remastered in high definition.
True 7.1 surround sound, including high definition voicing and newly recorded background music utilizing the current generation of sound production.
Modern advancements including PlayStation®4 trophy support and share functionalities, auto-save and shortened loading times
An endless amount of gameplay and adventure including Hunts, Battles, and mini-games
ALL NEW PC FEATURES:
The PC Edition now offers the ultimate experience, including all the latest features and enhancements of the console version, with the following new features just for PC:
60 frames per second now supported
Compatibility with 21:9 ultra-wide monitors, including multiple monitor support
All three Background Music options now unlocked and available from Day 1
All-new configuration option to maximize license points and money owned
All-new menu feature that allows for easier access to New Game Plus
This version of the game is digital only.  Steam account & Internet connection required to activate game. 

MINIMUM SPEC              
Frame Rate: 30 FPS
OS: Windows Win 7-64bit or later          
Processor: Pentium G3260 @ 3.0GHz (2 cores)
Memory: 4 GB RAM      
Graphics: nVidia GTX 660 or AMD equivalent w/ 2GB VRAM      
Hard Drive: 50 GB available space          
Sound Card: DirectX Compatible Sound Card      
Resolution: 720p

RECOMMENDED SPEC
Frame Rate: 60 FPS
OS: Windows Win 7-64bit or later
Processor: I5-4460 @ 3.2GHz (4 cores)
Memory: 8 GB RAM
Graphics: nVidia GTX 980 or AMD equivalent w/ 4GB VRAM
Hard Drive: 50 GB available space
Sound Card: DirectX Compatible Sound Card
Resolution: 1080p
RETURN TO IVALICE
Princess Ashe, the one and only heir to the throne, devotes herself to the resistance to liberate her country.
Vaan, a young man who lost his family in the war, dreams of flying freely in the skies.
In a fight for freedom and fallen royalty, join these unlikely allies and their companions as they embark on a heroic adventure to free their homeland.