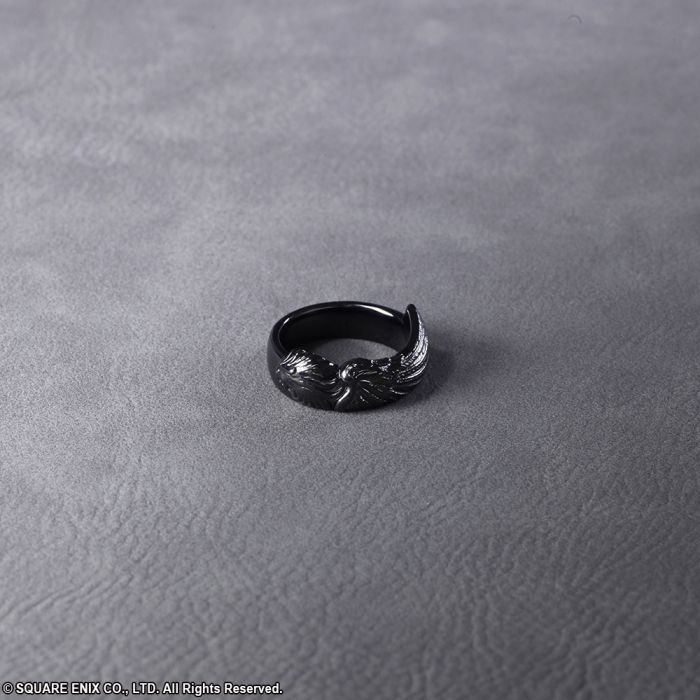 Get 70 Members Rewards
When you buy this product
This elegant sterling silver ring features the Sleeping Lion motif, a signature of Squall Leonhart from FINAL FANTASY® VIII. As the black coating gradually fades away with wear, the fine details of this ring are highlighted by the contrasting colors.
NOTE: Ring Sizes are Japanese, US size shown is approximate. This ring is Japanese size 17, which is approximately US size 8.5
Release date: February 2018
Release date is approximate. Shipment may take longer if the parcel contains an import product and faces delays due to customs and duties. 
Also, please be aware of potential release date changes which shall be updated  on the website.