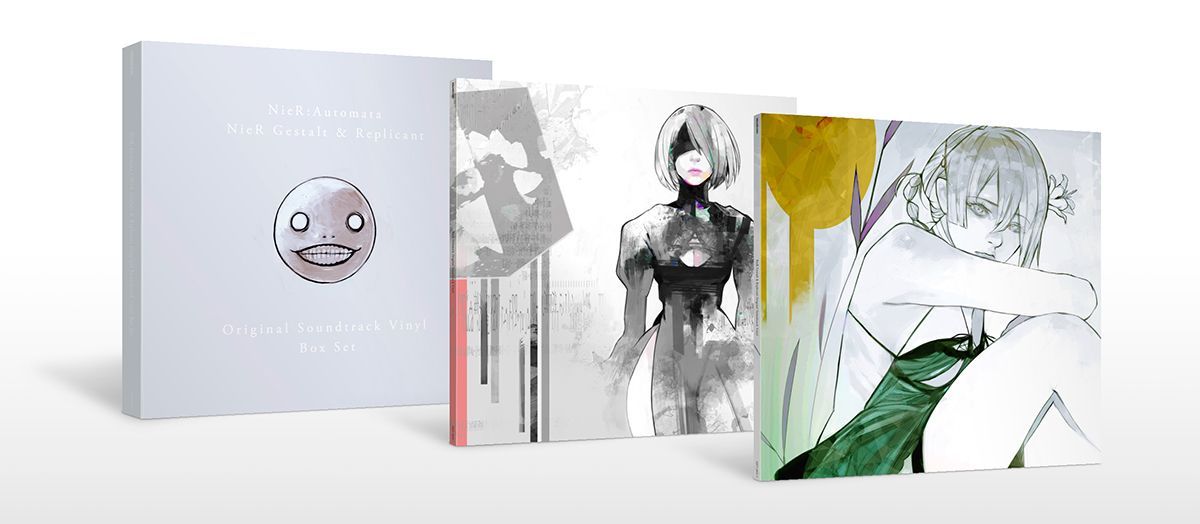 Get 30 Members Rewards
When you buy this product
A special box that includes the NieR: Automata Original Soundtrack Vinyl and NIER Gestalt & Replicant Original Soundtrack Vinyl will be on sale. 
This box with four LP records includes a total of 35 tracks selected by the composer, Keiichi Okabe. The jacket of this luxurious package is specially drawn by Sui Ishida, the creator of Tokyo Ghoul.

*Please note that this is a Japanese import soundtrack vinyl disc.


Release Date: January 9th, 2018

Shipment may take longer if the parcel contains an import product and faces delays due to customs and duties. 
Also, please be aware of potential release date changes which shall be updated on the website.