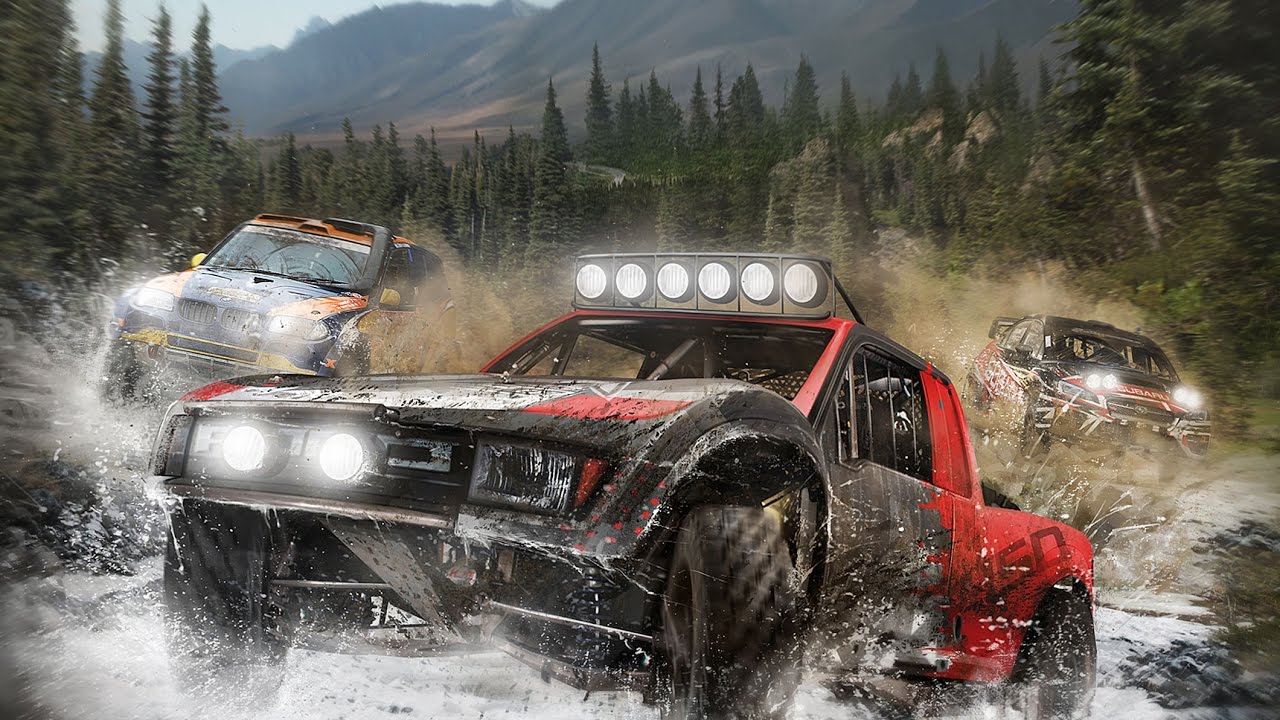 GRAVEL IS THE COMPLETE OFF-ROAD EXPERIENCE!

The definitive off-road challenge: explore exotic locations, drive iconic vehicles in extreme conditions, defy the champions, and become the ultimate Offroad Master. Gravel celebrates off-road racing by taking you to exotic locations around the world with some of the most exciting vehicles ever created. Become the Master in four exciting disciplines and be part of the greatest off-road competition ever seen, Offroad Masters: will you be able to #StealTheShow? Unleashing the full power of Unreal Engine 4, Gravel bestows each location with an unprecedented level of detail and makes the competition fun for everyone: photorealistic graphics, dynamic time of day and weather system, accessible physics that can be enjoyed by everybody, breath-taking locations where the player can race at full speed rushing through forests, snowy mountains, dunes, deserts, impressive lighting and particle effects.

Release Date: February 27, 2018
KEY VARIETY OF OFF ROAD DISCIPLINES - Cross Country, Stadium Circuit, Speed Cross, and Wild Rush races that can be played with a wide variety of licensed vehicles.
GRAPHIC EVOLUTION - Incredible visual quality, with realistic and impressive lighting and particle effects.
GAMEPLAY AND FUN - Several different game modes (offline and multiplayer) for fun and challenging experiences.
CAREER: THE OFFROAD MASTERS - Through various challenges and events, the driver must reach the FINAL LEAGUE and take on the previous champion to be crowned as the new OFFROAD MASTER.
Platform
Xbox One
Developer
Milestone
Genre
RACING
SKU
91995