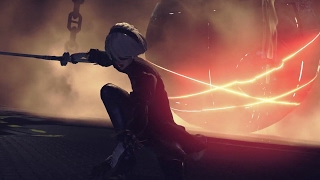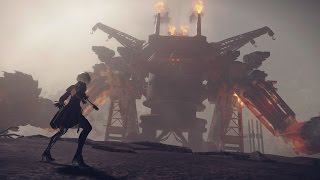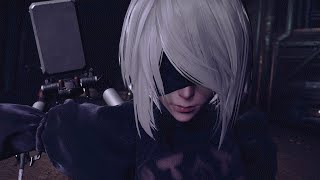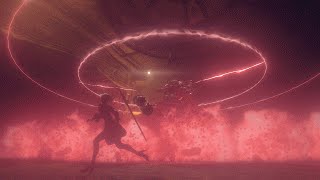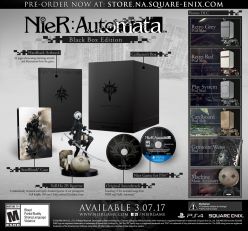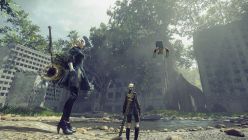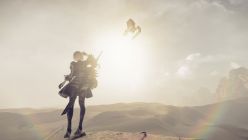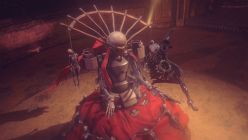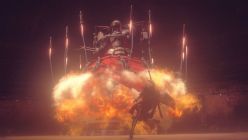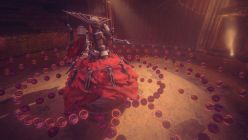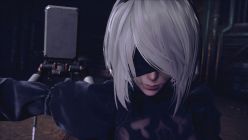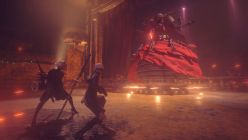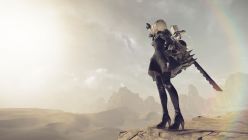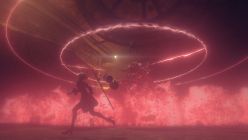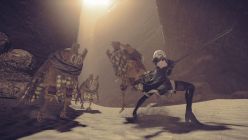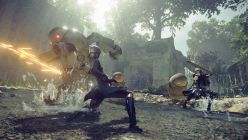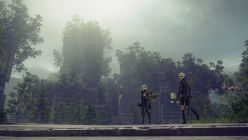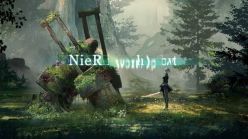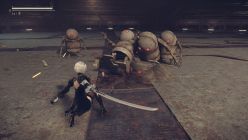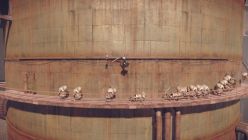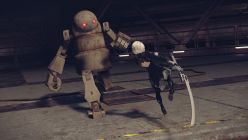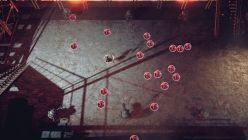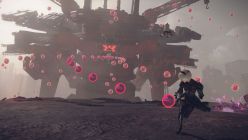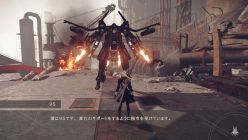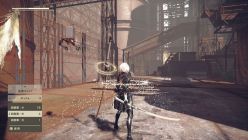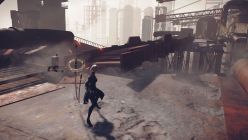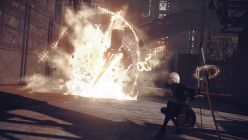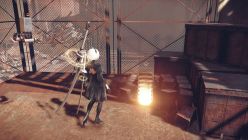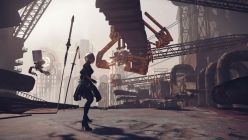 Humanity has been driven from the Earth by mechanical beings from another world. In a final effort to take back the planet, the human resistance sends a force of android soldiers to destroy the invaders. Now, a war between machines and androids rages on... A war that could soon unveil a long-forgotten truth of the world.
Developed by an all-star team consisting of producer Yosuke Saito (DRAGON QUEST® X / NIER), director YOKO TARO (Drakengard® / NIER), character designer Akihiko Yoshida from CyDesignation, Inc. (FINAL FANTASY® XIV / BRAVELY DEFAULT), game designer Takahisa Taura from PlatinumGames Inc. (Metal Gear Rising: Revengeance), and composer Keiichi Okabe from MONACA, Inc. (TEKKEN / Drakengard 3 / NIER).
Pre-order the Black Box Edition now to receive the following physical items:
Nier: Automata Game for PS4™
YoRHa 2B Figurine: a meticulously recreated and highly detailed figurine of the main protagonist
Hardback Artbook: 64 pages showcasing stunning artwork and illustrations from the game
Steelbook® Case
Original Soundtrack featuring 13 live recorded songs from NIER and NieR: Automata™
Collector's Box
The Black Box Edition also includes the following bonus digital content:
Retro Grey Pod Skin
Retro Red Pod Skin
Play System Pod Skin
Cardboard Pod Skin
Grimoire Weiss Pod
Machine Mask Accessory
*Consumers are limited to 1 Black Box Edition per order

Release Date:
March 7th, 2017
IMPORTANT:
Products with a broken seal/sticker may not be returned unless there is a defect with the product.
Please note that you use the shipment services at your own risk. Signature Confirmation is recommended. Square Enix Online Store is not responsible for lost or stolen packages.
On or Near Release Date Delivery. While we try our best to schedule delivery to arrive on the release date, actual delivery date may vary depending on your location and method of shipping.
Orders received after February 21st, 2017 11:59pm PST will arrive after the Release Day.
Action-Packed Battles – Players will switch between using melee and ranged attacks in battle against hordes of enemies and challenging bosses across a variety of open field maps. The tight controls and incredibly fluid combat are simple to learn for newcomers while offering plenty of depth for more experienced action gamers. Players can perform high-speed battle actions—combining light and heavy attacks—and switch through an arsenal of weaponry while evading enemies with speed and style.
Beautifully Desolate Open-World – The game seamlessly joins together hauntingly beautiful vistas and locations with no area loading. The environments are rendered in 60fps and contain a wealth of sub-events in addition to the main storyline.
Masterfully Crafted Story and Characters – NieR: Automata tells the story of androids 2B, 9S and A2 and their ferocious battle to reclaim a machine-driven dystopia overrun by powerful weapons known as machine lifeforms.
Elements of an RPG – Players will obtain a variety of weapon types, level up in battle, learn new combat skills, and customize a loadout that caters to their playstyle.
Utilize the Pod Support System to Assist In and Outside of Battle – Pods can attack the enemy in both manual and lock-on modes. They can also assist outside of battle, such as allowing the player to glide through the air. Pods can be enhanced throughout the game, with upgrades including new attack methods and variations.
"Auto Mode" Available for Beginners – Novice players can elect "Auto Mode" for easy attacks and evasions.