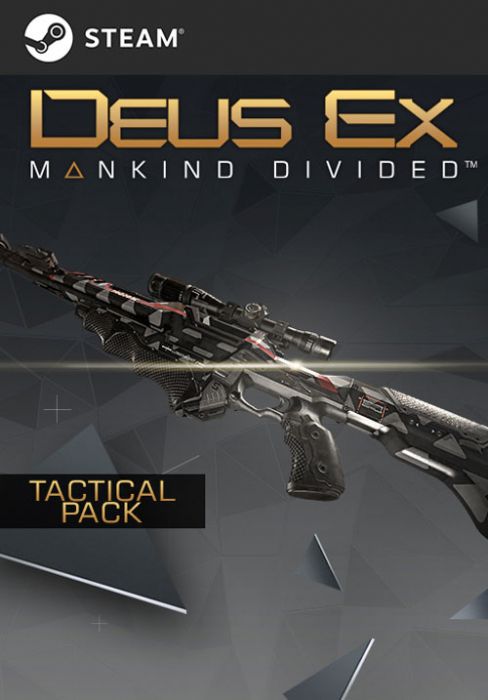 Steam account & Internet connection required to activate game.

Please Note: You must have a full copy of DEUS EX: MANKIND DIVIDED - DIGITAL STANDARD EDITION [PC DOWNLOAD] to use the DEUS EX: MANKIND DIVIDED - TACTICAL GEAR [DLC]
Using distance to your advantage, eliminate your targets silently using the included custom skinned Tranquilizer Rifle, with the included Micro Assembler Augmentation working to decrease the cost of your weapon upgrades. Close the gap quickly, and get to your objective without stirring the hornets nest.                  
Release Date:
08/23/2016
Platform
Steam
Developer
Eidos-Montréal
Genre
ACTION RPG
SKU
72127