FINAL FANTASY® XV PLAY ARTS -KAI- NOCTIS [ACTION FIGURE]
FINAL FANTASY® XV PLAY ARTS -KAI- NOCTIS [ACTION FIGURE]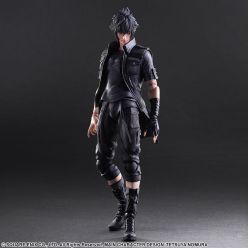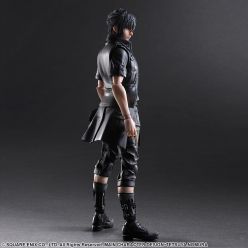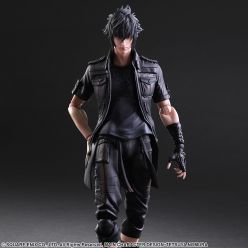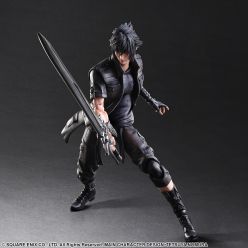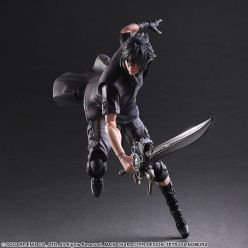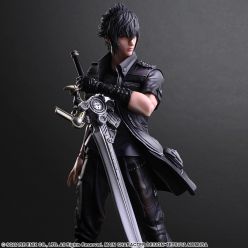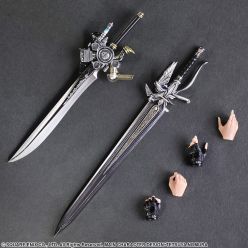 Noctis, protagonist of FINAL FANTASY XV, and the rightful heir to the throne of the Kingdom of Lucis, now makes his appearance as a PLAY ARTS KAI action figure. Our sculptors have spared no effort in the creation of this action figure, and their meticulous attention to detail is evident: his clean-cut features, his dignified face, the detailed texture of the embroidery on his clothing, the delicate sculpting on his two swords.... This figure is a masterpiece, embodying the unique allure of the hero of the latest installment in the FINAL FANTASY series.
Figure includes display stand and interchangeable hand parts.
Note: The Unlimited Collector's Edition and the standard version of Noctis each include two weapons. The first weapon is the same in both versions, but the second weapon varies. 
Figure Size (inches): W 3.5" x D 1.97" x H 10.63" tall
Release: February 17th, 2017

Shipment may take longer if the parcel contains an import product and faces delays due to customs and duties. Also, please be aware of potential release date changes which shall be announced on the website.