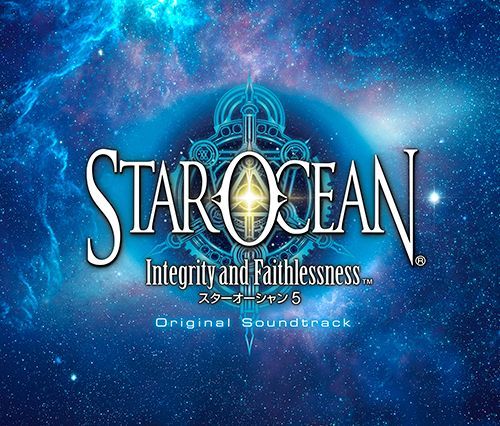 Get 25 Members Rewards
When you buy this product
This album is the original soundtrack that houses the music of STAR OCEAN: Integrity and Faithlessness, the latest entry in the popular RPG series by SQUARE ENIX x Tri-Ace.  Motoi Sakuraba, who has been producing the music for the STAR OCEAN series, is once again in charge of creating the soundtrack for this title. From powerful battle themes to grand orchestral scores, these tracks bring life to the title as one of the many appeals of the STAR OCEAN series.
The STAR OCEAN 5 -Integrity and Faithlessness- Original Soundtrack [CD] contains 72 Tracks.
* Please note that this is a Japanese import soundtrack disc.
Shipment may take longer if the parcel contains an import product and faces delays due to customs and duties. Also, please be aware of potential release date changes which shall be announced on the website. 

Release Date: June 20th, 2016