FINAL FANTASY® XV SILVER PENDANT RING OF THE LUCII [Jewelry]
FINAL FANTASY® XV SILVER PENDANT RING OF THE LUCII [Jewelry]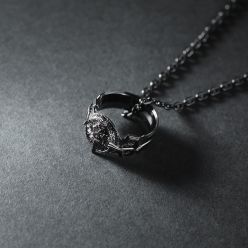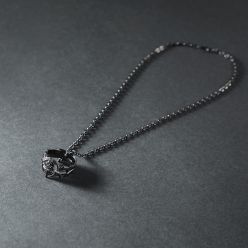 This beautiful pendant features a silver chain with a ring. The intricate design is sure to be a collector's item for FINAL FANTASY XV fans!
Size of pendant: 0.89" x 1.06"
Chain length: 18.5"
Ring size: 18
Release date: September 30th, 2016
Shipment may take longer if the parcel contains an import product and faces delays due to customs and duties. Also, please be aware of potential release date changes which shall be announced on the website.