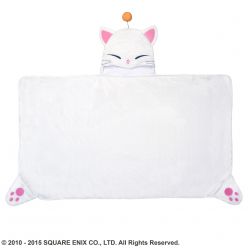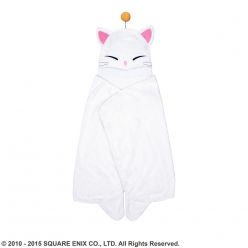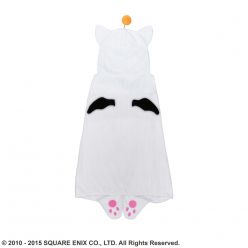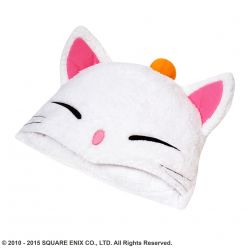 The moogle from FINAL FANTASY XIV is now available as a hooded blanket!
Made of shaggy plush material, and featuring pockets in the tips of the paws for your hands, this hooded blanket will keep you warm from the top of your head to the tips of your toes! Of course, you can't forget the cute little wings on the back!
The blanket can be fully tucked into the hood for storage.
Limit two (2) per customer.
Product Size: Main Blanket: W49" x H 30", Total Length Paw to Paw: 54", Total Height from Bottom of Paw to Hood: 44"
Release Date: February 29th, 2016

Shipment may take longer if the parcel contains an import product and faces delays due to customs and duties. Also, please be aware of potential release date changes which shall be announced on the website.