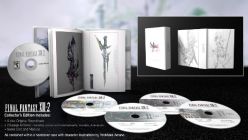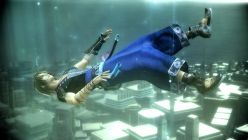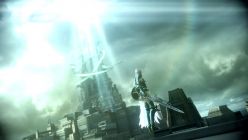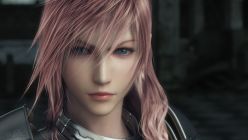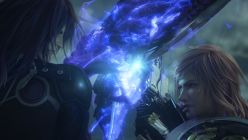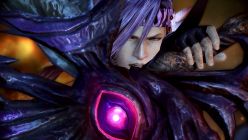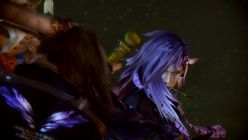 Cocoon - a utopia in the sky. Its inhabitants believed their world a paradise. Under the Sanctum's rule, Cocoon had long known peace and prosperity. Mankind was blessed by its protectors, the benevolent fal'Cie, and believed that tranquil days would continue forever. Their tranquillity was shattered with the discovery of one hostile fal'Cie.
The moment that fal'Cie from Pulse - the feared and detested lowerworld - awoke from its slumber, peace on Cocoon came to an end. Fal'Cie curse humans, turning them into magic-wielding servants. They become l'Cie - chosen of the fal'Cie. Those branded with the mark of a l'Cie carry the burden of either fulfilling their Focus or facing a fate harsher than death itself. A prayer for redemption. A wish to protect the world. A promise to challenge destiny. After thirteen days of fates intertwined, the battle begins. Set several years after Lightning and the others saved Cocoon, some survivors have decided to start over by rebuilding on Gran Pulse. Lightning, however, is nowhere to be found and thought dead by many, but Serah believes otherwise. When her town is suddenly overrun by monsters, a mysterious man named Noel appears to save her.
Player-driven scenario with freedom over story progression; Multiple endings offer extensive replay value

Tame and develop over 150 different monsters as party members, including iconic monsters like cactuars, tonberries, and behemoths




Newly added "tuning" feature allows for greater strategic control over paradigms; Diverse in-game environments rife with NPCs offer an abundance of exploration opportunities and side missions

Cinematic Action sequences blur the line between battles and cut scenes
Collector's Edition contents:
Special digipack packaging, including slipcase  

4-disc Official Soundtrack 




Contents of concept art book, bound directly into the packaging.