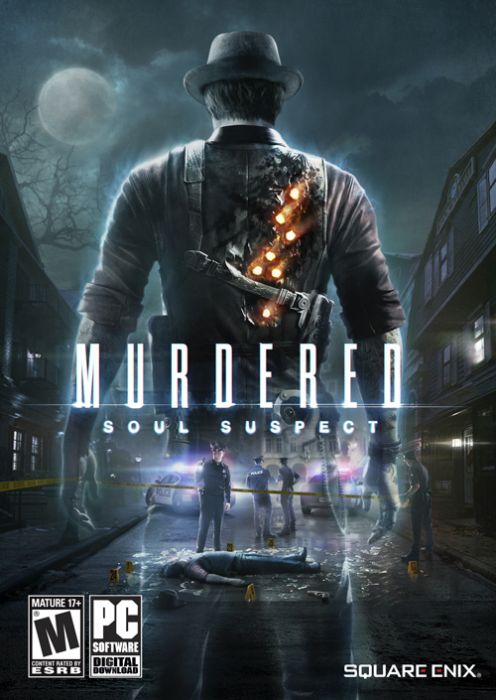 Get 10 Members Rewards
When you buy this product
THE HARDEST MURDER TO SOLVE IS YOUR OWN.

Murdered: Soul Suspect is a supernatural detective thriller which challenges players to solve possibly the hardest case of all their own murder.

Investigate the world as only a ghost can: Possess humans and influence their thoughts, interrogate other ghosts and use poltergeist abilities to create distractions.
Explore Salem, a town where strange things happen, to discover secrets hidden deep within the Dusk world. Walk through walls, teleport, float and reveal memories.
Survive soul-devouring demons using a variety of tactics including stealth, possession and aggression.
Who killed you and why? a rich tableau of characters and a dark, twisting storyline means anyone could be your killer.
MINIMUM

OS: Windows Vista 64-bit with "Platform Update for Windows Vista"
Processor: High-Performance Dual Core CPU or Quad Core CPU
Memory: 2 GB RAM
Hard Drive: 12 GB available space
Graphics: AMD Radeon HD 3870 512MB RAM / Nvidia GeForce 8800GT
DirectX®: Version 10

RECOMMENDED

OS: Windows 7 / Windows 8
Processor: AMD FX-8000 series or better / Intel Quad i7 Core CPU
Memory: 4 GB RAM
Hard Drive: 12 GB available space
Graphics: AMD Radeon TM R9 270 or better / Nvidia GTX 660 series or better
DirectX®: Version 11
Platform
PC Download
SKU
233290-s