Get 30 Members Rewards
When you buy this product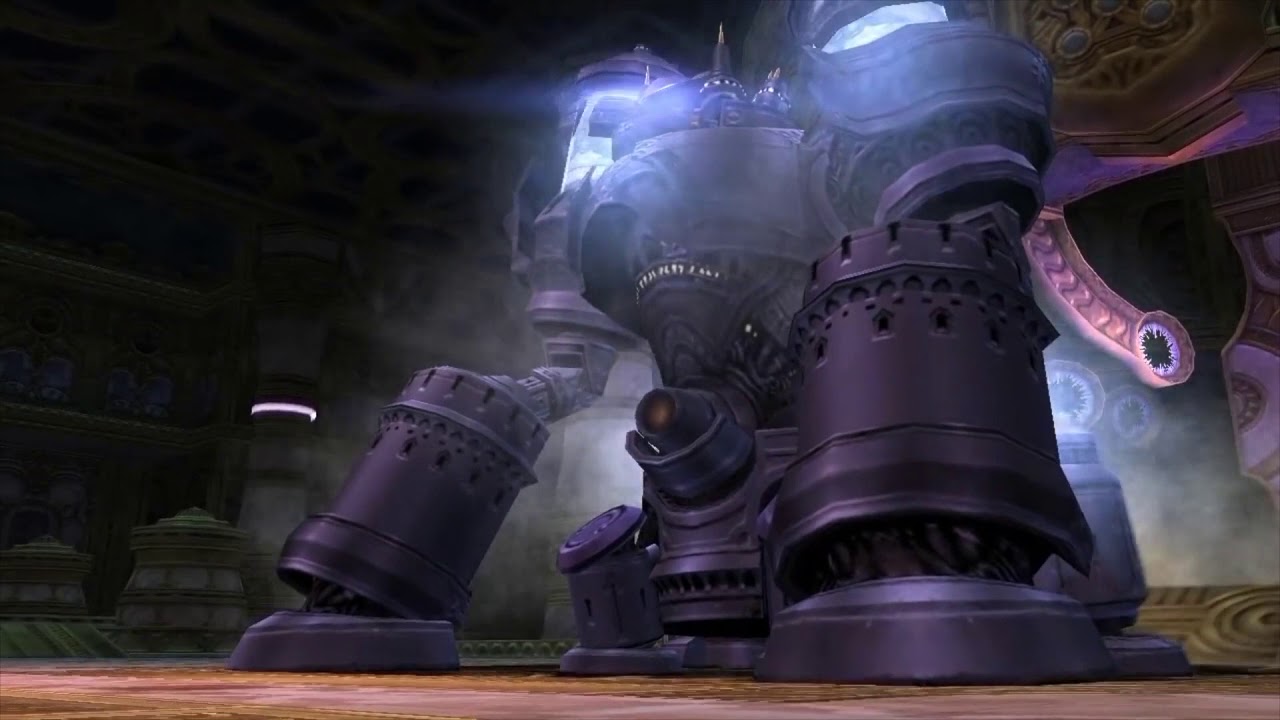 FINAL FANTASY® XI is an online role-playing game set in the enthralling FINAL FANTASY® universe. Battle, explore, talk and trade your way through a world of missions, quests and intrigue!

Play with your friends or join forces with the adventurers you meet on your travels. Whatever path you choose, in FINAL FANTASY® XI the possibilities are endless: new areas are added and new characters introduced as the epic storyline unfolds before your eyes!

FINAL FANTASY® XI Ultimate Collection: Seekers Edition brings together all of the greatest FINAL FANTASY® XI online role-playing expansions combined into one amazing package for you and your friends to enjoy.

With the fifth expansion of the FINAL FANTASY® XI series: Seekers of Adoulin, players can now extend their journey in the continent of Ulbuka filled with never before seen monsters, characters, jobs, and uncharted territory ready to be conquered.

This PC Download version is compatible with any past FINAL FANTASY® XI: Ultimate Collection compilation packs, which may have been purchased through Valves Steam platform.

IMAGE ILLUSTRATION: ©2012 YOSHITAKA AMANO



Includes the original, award winning online role-playing game that brought the FINAL FANTASY® series online!


Free 30 day subscription to play FINAL FANTASY XI for all new accounts


Includes 5 expansion packs: Rise of the Zilart®, Chains of Promathia®, Treasures of Aht Urhgan®, Wings of the Goddess®, and Seekers of Adoulin®


Includes 3 add-on scenarios: A Crystalline Prophecy®, A Moogle Kupo dEtat®, and A Shantotto Ascension®.


Includes 3 battle add-ons: Vision of Abyssea®, Scars of Abyssea®, and Heroes of Abyssea®.


The Ultimate Collection Seekers Edition includes bonus codes for the exclusive Chocobo Shirt and the Destrier Beret in-game items!

Chocobo Shirt
This new body piece adds a bit of flair with its chocobo inspired choker and design! The chocobo shirt pairs perfectly with the Destrier Beret to make early adventuring even more efficient!

Item Stats:
DEF: 2 Latent effect (under Lv.31):
Acc.+50 Rng. Acc.+50 Mag. Acc.+50
Ability to appreciate Gysahl Greens
Initiate and below: Likelihood of synthesis material loss -1%
Dispense: Crystals
Lv. 1 All Jobs

Destier Beret
This adorable hat is filled with stats to aid adventurers just that are starting out! The beret is also a great fashion statement to demonstrate your appreciation for Vana'diel's trusty steeds.

Item Stats:
DEF: 7 Enchantment: Costume
Latent effect (Lv.30 and below):
Adds "Regen" and "Refresh" effects
Auto-Reraise
Increases skill gain rate
Increases movement speed
Lv. 1 All Jobs

For instructions on how to redeem the bonus items, please click here.

FINAL FANTASY® XI is an online role-playing game set in the enthralling FINAL FANTASY® universe. Battle, explore, talk and trade your way through a world of missions, quests and intrigue!

Play with your friends or join forces with the adventurers you meet on your travels. Whatever path you choose, in FINAL FANTASY® XI the possibilities are endless: new areas are added and new characters introduced as the epic storyline unfolds before your eyes!
The world of Vana'diel stands at the brink of war.
Three powerful nations, united in their plight against the beastmen forces, look into their last hope - brave adventurers like you!
Will the beastmen gain the upper hand, and thrust the once-peaceful Vana'diel into another war?
Step into the world of Vana'diel and journey forth on grand adventure with players from all across the globe!
FINAL FANTASY XI is the first online game int he award-winning FINAL FANTASY series.
How you play is up to you, with limitless possibilities for adventure.
Set out on your own to discover the countless secrets of Vana'diel, or form a party with your friends to purge the beastmen forces and bring home sensational spoils!
Platform
PC Download
Developer
SQUARE ENIX
Genre
MMORPG
Languages
English
SKU
230330-s