Steam account & Internet connection required to activate game.
Download the classic FINAL FANTASY® VII and experience what critics and fans have called quite possibly the greatest game ever made!
Gamefan Readers Choice Game of the Century IGN

Relive the epic story of Aeris, Cloud, and Sephiroth in this rerelease of one of the greatest RPGs ever.
Mako, the discovery of this natural resource drawn directly from the planets life force marked the dawn of a new era, and now the energy sustains the lives of people across the world.

However, the Shinra Company has monopolized mako production, and in doing so established a powerful hegemony its influence reaching the far corners of the globe. Cloud, a former member of Shinra's military organization, SOLDIER, joins the anti-Shinra resistance group AVALANCHE, despite caring little for their motives. During one of the groups attempts to stop the company, they learn of the return of Sephiroth, Clouds nemesis, and that with his reemergence, the planet is in greater danger than anyone had expected.
With the fate of the world riding on their success, Cloud and his allies set out to quell this deadly threat.
The RPG classic FINAL FANTASY® VII returns to PC, now with brand new online features!

- Achievements Whether youre a seasoned FINAL FANTASY® VII veteran or exploring this RPG classic for the very first time, show off your in-game accomplishments and put your gaming skills to the test with 36 brand new achievements to unlock. Share your profile with friends online to find out who is the ultimate FINAL FANTASY® fan.'

- Cloud Saves If youre away from home or simply using a different computer to play, enjoy FINAL FANTASY® VII wherever you are. With cloud save support in FINAL FANTASY® VII you can continue your game progress right where you left off (Requires Internet Connection. Saves can only be transferred between a maximum of 3 computers at any one time).

- Character Booster Find yourself stuck on a difficult section or lacking the funds to buy that vital Phoenix Down? With the Character Booster you can increase your HP, MP and Gil levels to their maximum, all with the simple click of a button, leaving you to enjoy your adventure.

- Optimized for PC FINAL FANTASY® VII has been updated to support the latest hardware and Windows Operating Systems.
Steam account & Internet connection required to activate game.
OS:
Microsoft Windows XP/Vista/Seven (32/64bits)
Processor:
2GHz
Memory:
1GB
Graphics:
DirectX 9.0c-compatible graphic card
Hard Drive:
2.16GB
DirectX:
DirectX 9.0C
Controller Support:
Gamepad / Joystick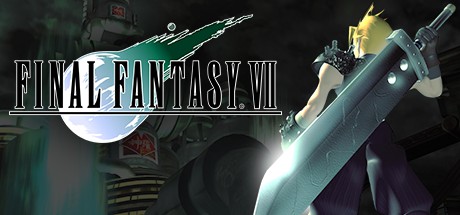 In Midgar, a city controlled by the mega-conglomerate Shinra Inc., the No. 1 Mako Reactor has been blown up by a rebel group, AVALANCHE.
AVALANCHE was secretly formed to wage a rebellion against Shinra Inc., an organisation which is absorbing Mako energy, destroying the natural resources of the planet. Cloud, a former member of Shinra's elite combat force, SOLDIER, was involved with the bombing of the Mako Reactor.
Can Cloud and AVALANCHE protect the planet from the huge, formidable enemy, Shinra Inc.?
Platform
PC Download
Developer
SQUARE ENIX
Genre
RPG
Languages
English, French, German, Spanish - for Interface
SKU
39140-s