FINAL FANTASY® X-2 SILVER NECKLACE - YUNA [Jewelry]
FINAL FANTASY® X-2 SILVER NECKLACE - YUNA [Jewelry]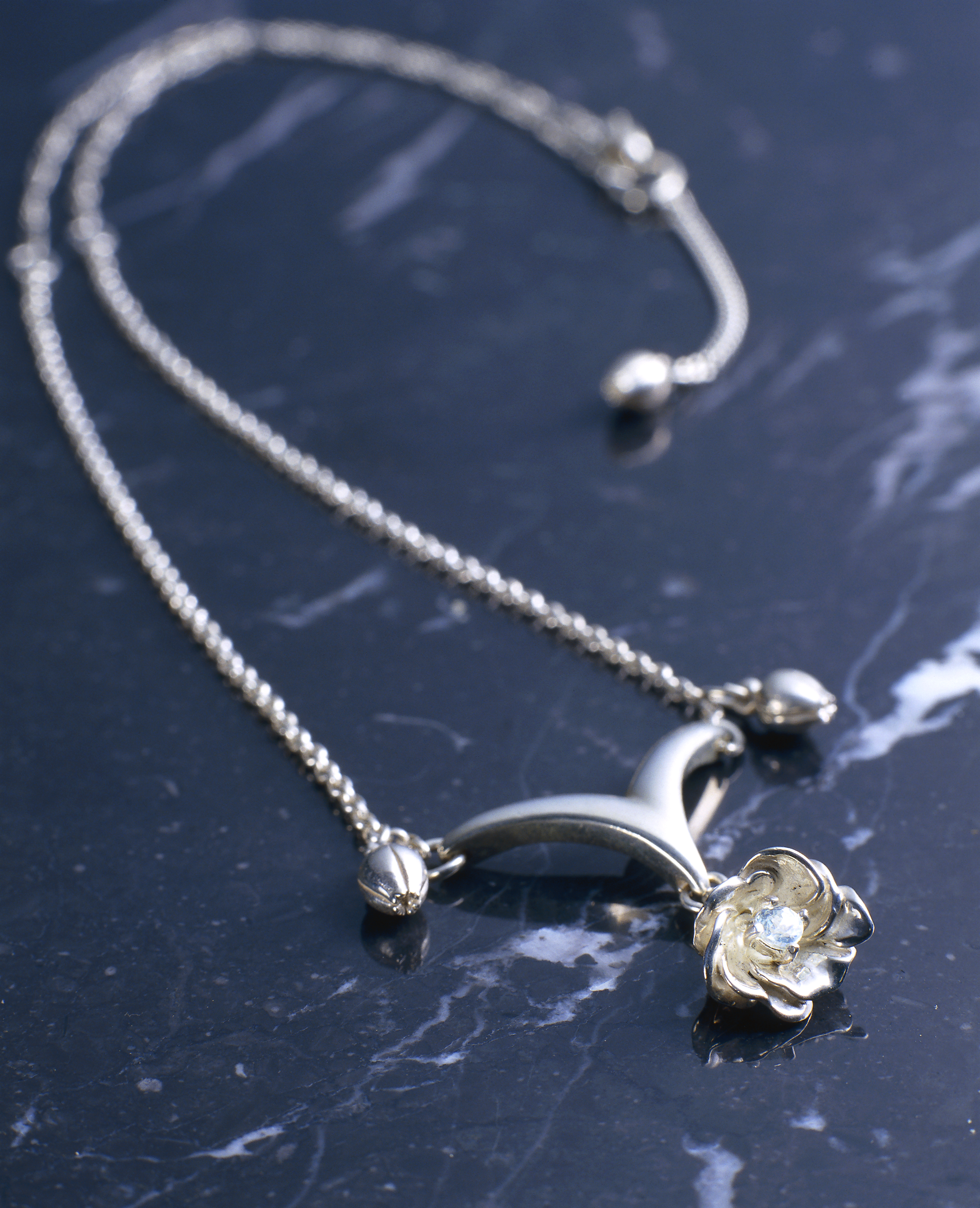 This silver necklace is a replica of the one worn by Yuna in FINAL FANTASY® X-2. It holds a natural aquamarine stone in its center.

Chain length: 17.32 inches
Charm size:
Flower: 0.47 inches x 0.46 inches
Petals: 0.55 inches x 0.91 inches

Shipment may take longer if the parcel contains an import product and faces delays due to customs and duties. Also, please be aware of potential release date changes which shall be announced on the website.
This silver necklace is a replica of the one worn by Yuna in FINAL FANTASY® X-2. It holds a natural aquamarine stone in its center.

Chain length: 17.32 inches
Charm size:
Flower: 0.47 inches x 0.46 inches
Petals: 0.55 inches x 0.91 inches